Welcome to Year 6 -

Miss Whelan's Class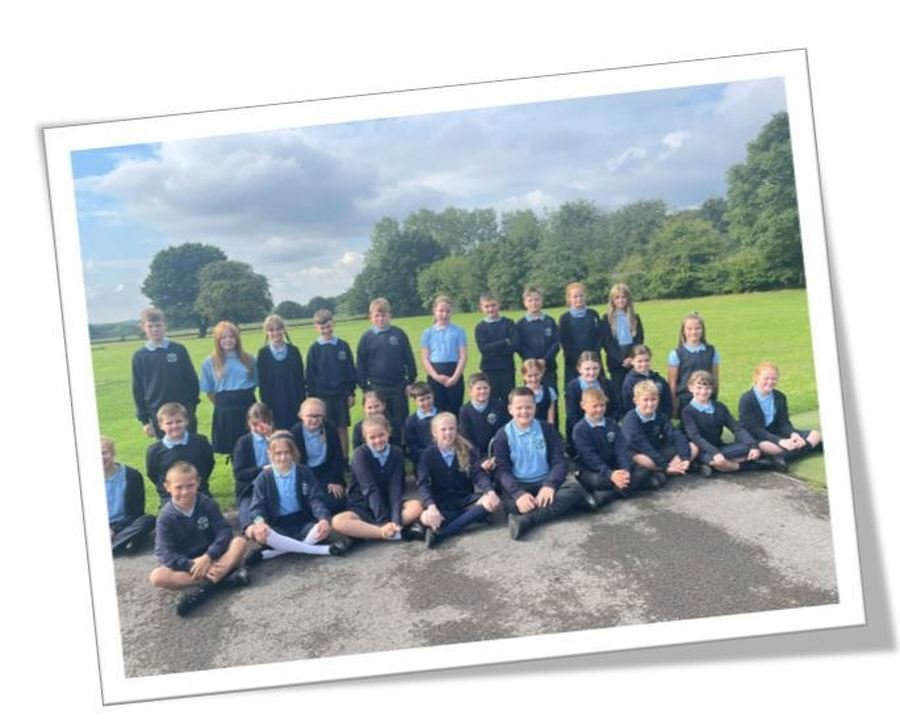 W/b 19.09.22
We have enjoyed a wonderful week in Year 6 :-) The highlight for most was meeting Thomas and listening to his story. We used his story to discuss the positive and negative impacts of human behaviours on our world and explored the importance of sustainability on the world around us. The children enjoyed a workshop with Thomas concentrating on expanding vocabulary and verbally discussing ideas that could transfer into their writing. They finished the session by using a green screen to ignite their imaginations placing them in the thick of the rainforest with a gorilla.
Check out Green Screen app by Do Ink for some fun at home ;-)
In art we continued with our engaging Photography unit and this week we discussed how artists use photography to record and observe. We composed a close-up photograph of a natural form and made decisions about cropping, editing and presenting photographic images in the style of Edward Weston. The results were simply outstanding :-)
In maths this week we were dividing 3-digit and 4-digit numbers by 2-digit numbers using a variety of methods, including number bonds and long division. We looked at how repeated addition and partitioning can in fact support us when finding the multiples of two digit numbers. Our times knowledge, as always helped us out.
We hope you all enjoy your weekend :-)
The Year 6 Team x
W/b 12.09.22
In maths this week we have been creating and solving expressions involving brackets, multiplication, division, addition and subtraction as well as multiplying 3-digit and 4-digit numbers by 2-digit numbers using number bonds and column multiplication as the key methods. Despite this new maths skills creating some obstacles for the children they worked extremely hard to master them.
Our English this week continued to be linked to Leon and the Place Between and the childern have worked impressively hard to write a narrative using a range of devices to build cohesion within and across paragraphs. They have also been working on integrating dialogue to convey characters and advance the action, and the evidence of this in their final pieces was wonderful to see.
In Art this week we enjoyed learning all about photomontage, looking at artists linked to this style and then using it as inspiration for our own work. The children considered tone and composition when creating their photomontage.
This week we have been promoting a democratic classroom which engages students in living democratically by promoting values such as inclusion, voice, representation, and participation and Year 6 practised this by holding a number of votes for some important roles within our classroom and school.
Well done on another great week Year 6 :-)
Have a wonderful weekend, see you all on Tuesday.
The Year 6 team x
W/b 05.09.22
Year 6, this has been a fantastic start to our new school year and I am so impressed with you all, you really are everything we've expected of our Year 6s so far :-)
To help immerse ourselves into the circus world ahead of our English focus, we took part in a fantastic circus skills session. We worked on the fundamental skills of movement, co-ordination and balance in the most fun filled environment.
In our English lessons this week we have been looking at sentence types, using these to create our own advert, as well as using persuasive language and correct tenses to write an effective review.
Maths has allowed us to look at our prior place value knowledge and use this to build upon our learning, looking at numbers up to 10,000,000. We have also mastered how to round numbers regardless of how many digits are involved.
Our topic for Geography this half term is all about The Americas and the children have been using maps to locate countries and capital cities in North and South America. Take a look at twitter and dojo for the song they've learned.
The highlight of the week for many has been our first trip to the pool. The children loved their session and I cannot wait to see how much progress they all make during this half term.
Have a fabulous weekend everyone :-)
The Year 6 team x
Swimming- Thursdays
PE - Fridays
Kingswood Residential -12th – 14th June 2023
£50 deposit, to secure your child's place by Monday 26th September 2022
£70 Payment to be paid by Monday 23rd January 2023
£125 Payment to be paid by Monday 10th April 2023