welcome to MRs Sharrock's Year 4 blog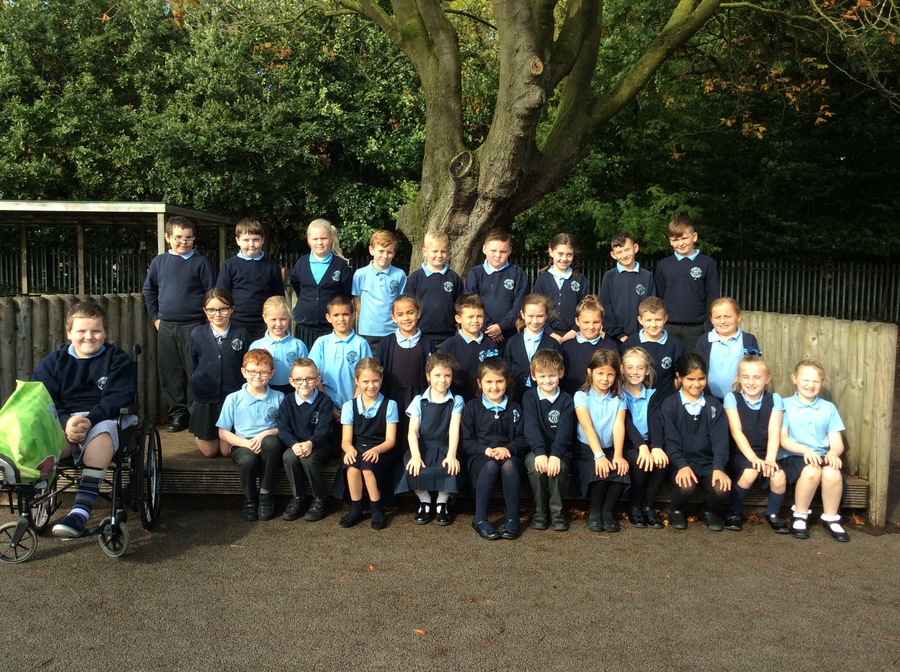 Week beginning 9/10/17
In Maths this week we started our new unit adding and subtracting within 10 000. The children have worked hard on 'finding the sum' adding without renaming, adding with renaming and adding using mental strategies.
Some children found it useful to use concrete objects such as base ten, number discs and place value grids to help them understand the concept of renaming. This helped the children understand why we needed to rename at each step. Year 4 did a great job of explaining the process of renaming by matching each stage of the expanded notation with its appropriate visual.
By the end of the week, the children were confidently adding numbers with up to 4 digits using the formal written method of column addition. Some children were able to estimate and use inverse operations to check answers to a calculation.
Excellent work Year 4. Well done!
Attendance – 97.84%
Enter text...
Week beginning 2/10/17
What a fun week!
In Geography this week, Year 4 discussed the question 'Where Does Our Water Come From?' We learnt that the water cycle is a closed cycle and there is no more or less water in now than there ever was; the same water goes around and around.
We also discussed possible problems with such a system. The children suggested that there may be a demand for water in areas where supply is low or unreliable, or waste water needs to be cleaned before it is suitable for drinking.
The children enjoyed watching a video clip explaining how water is treated and cleaned ready for drinking. Following this, Year 4 explored different ways in which they could set up their own filtration system by choosing different materials to help clean muddy water 'sewage'.
Finally we compared the children's filtered water to a glass of freshly poured tap water and agreed that our filtered water still wasn't safe to drink as the last step on the video clip added chlorine to kill off the bacteria that we could not see.
I think we will stick to the lovely fresh water we are lucky to get from our taps!
Great work Year 4!
Week beginning 25/9/17
We have had a very busy week in Year 4!
On Wednesday, Grange Valley had a very special visitor. Each class spent some time with Jacqui Gray, the author of My Magical Garden. Following her visit, Year 4 created some fantastic mindfulness poems, using emotive language to create an effect. We continued with our English unit of persuasive writing and had lots of fun making persuasive posters. Our aim was to persuade Year 3 to help save the rainforest and provide them with facts as to why the rainforest is so important.
We also had our first brass lesson with Mr McIntyre, he complimented Year 4 on their excellent behaviour and attitude to learning. The children enjoyed getting to know their instrument, the sound it made and how to hold their instrument ready to perform.
Well done Year 4!
Attendance - Year 4 achieved 98.33%