Welcome to Miss Prescott's Nursery Blog
W/B: 9th October 2017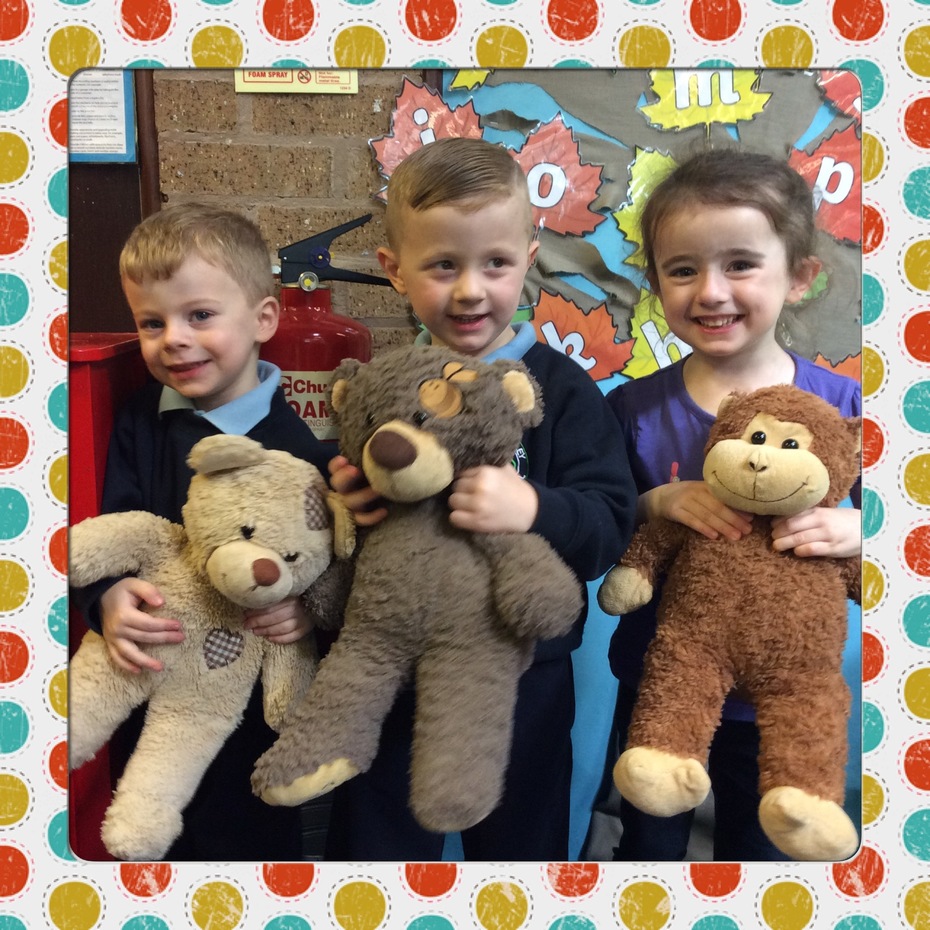 Well done to our Stars of the Week!
On Wednesday we went on an autumn walk. We were so proud of how sensible our children behaved as we walked down the lane.
Whilst we were out on our walk we collected autumn leaves, conkers, acorns, berries and conker husks. We used the autumn objects to make some beautiful autumn craft. We used the leaves to print and we arranged a range of objects to make autumn collages.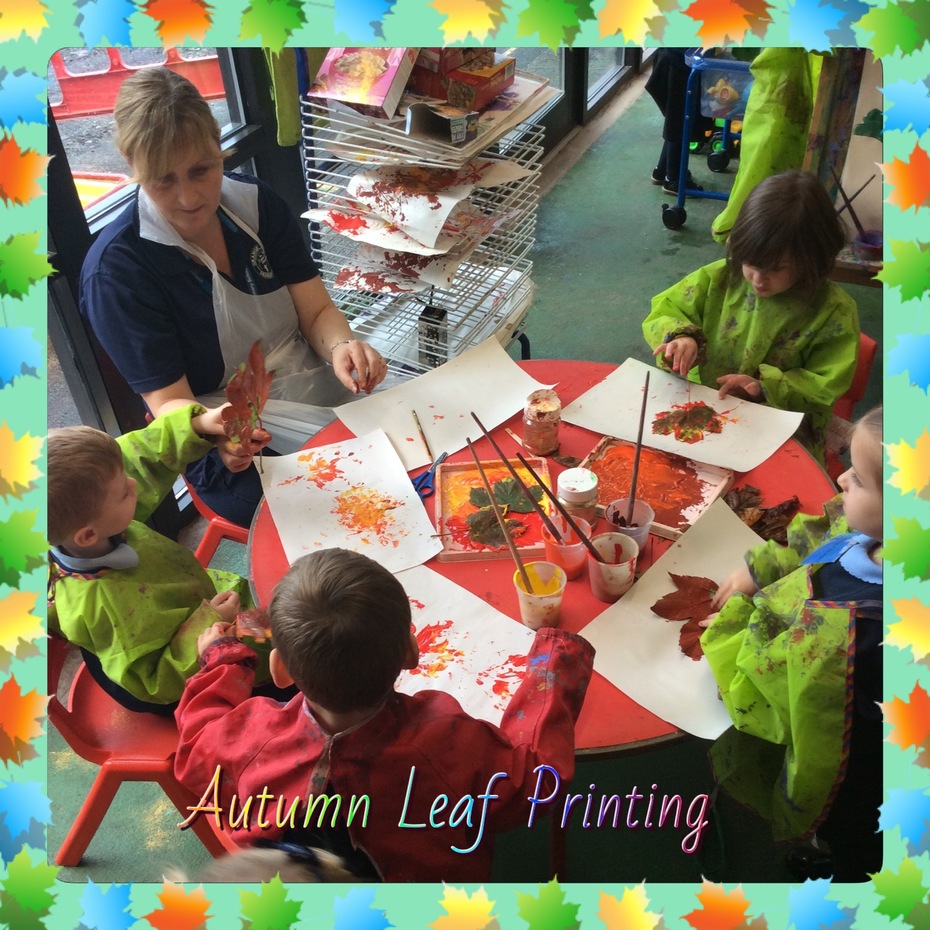 We explored autumn further as we played autumn themed bingo. The children learnt the names of pine cones, chestnuts and seeds.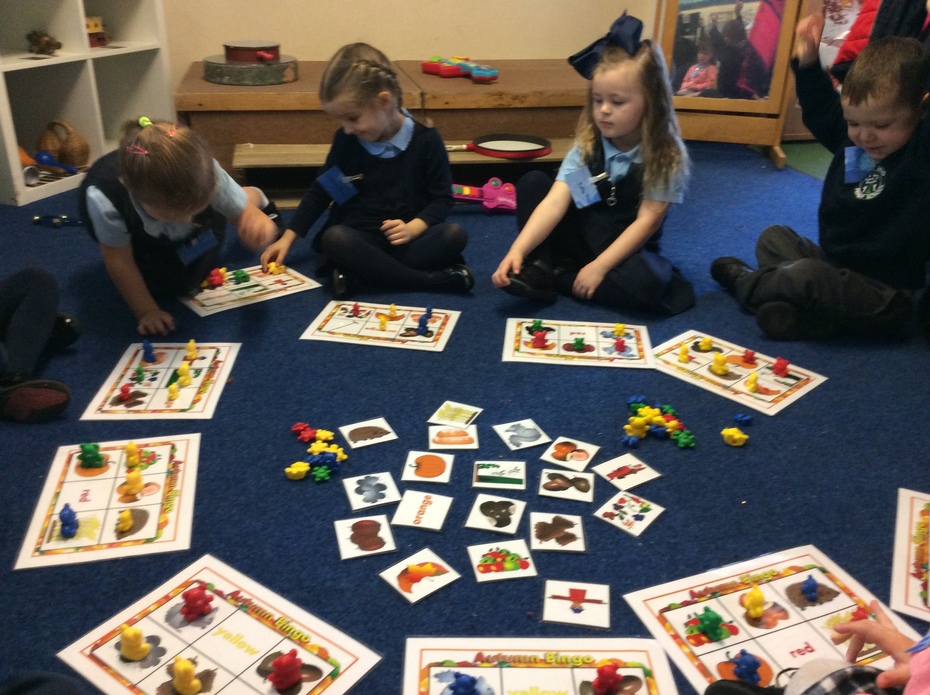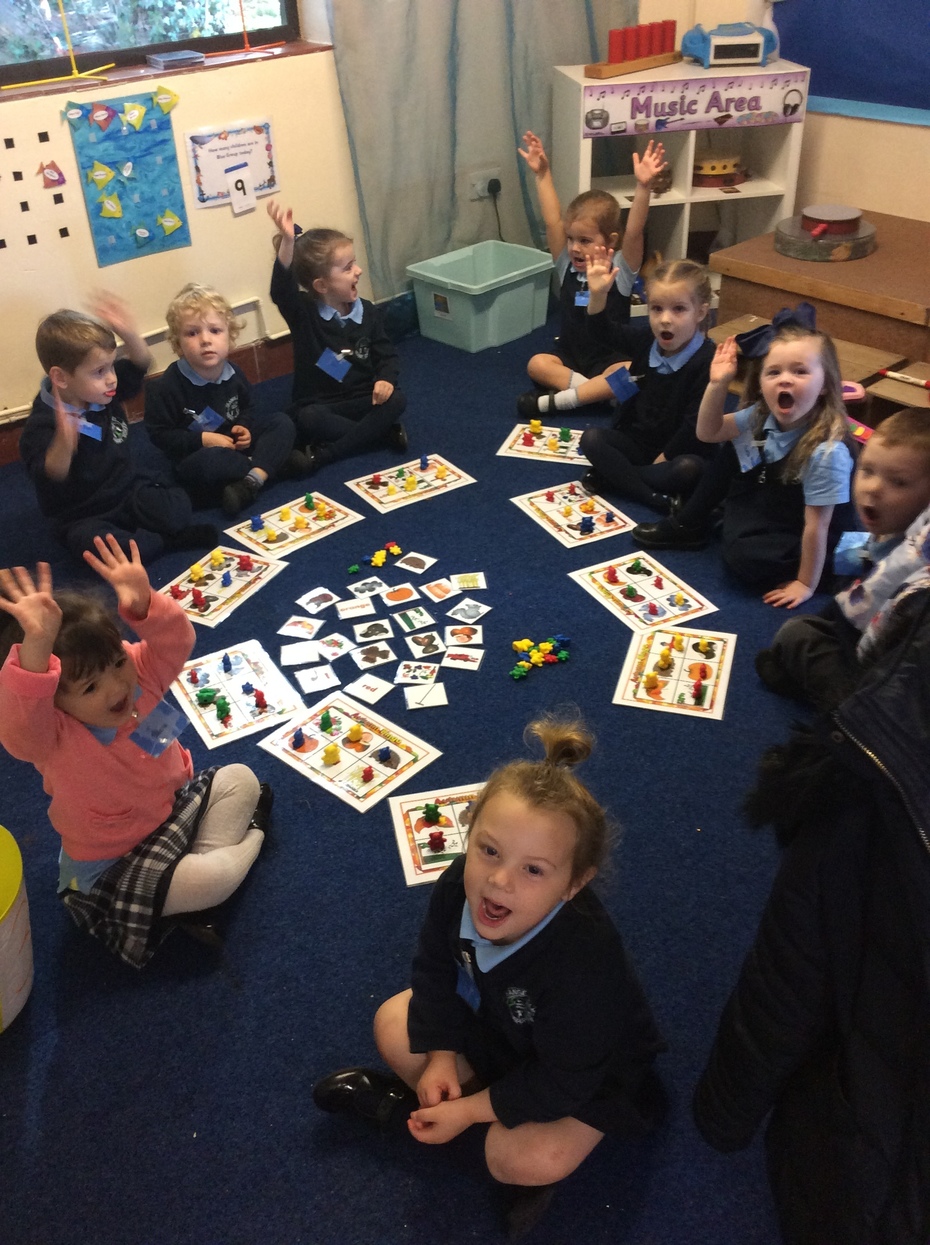 In our maths group session we sorted leaves. First we sorted the leaves by colour and then by size.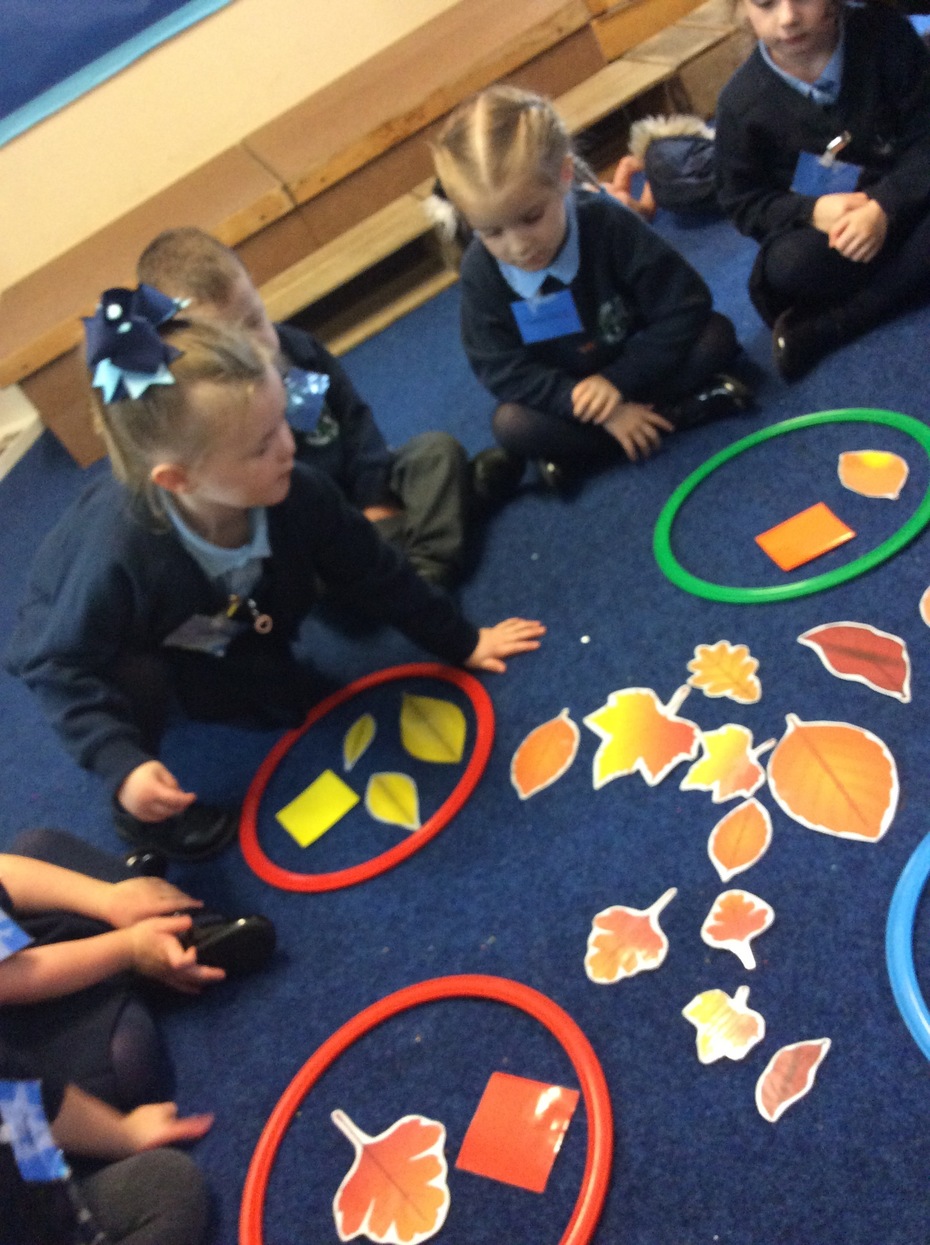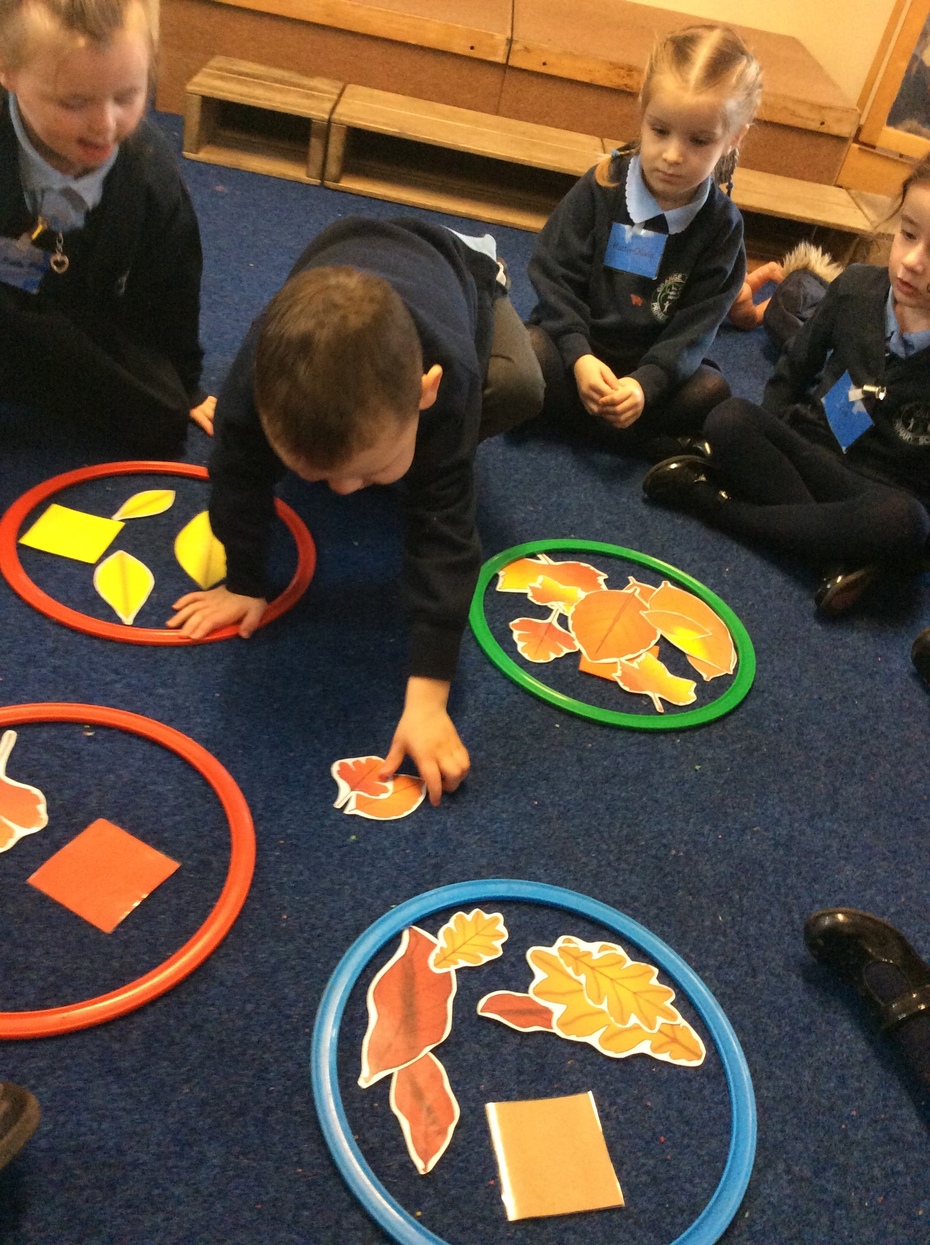 Our children had lots of fun exploring autumn coloured rice, lentils and pasta. Our nursery was very messy!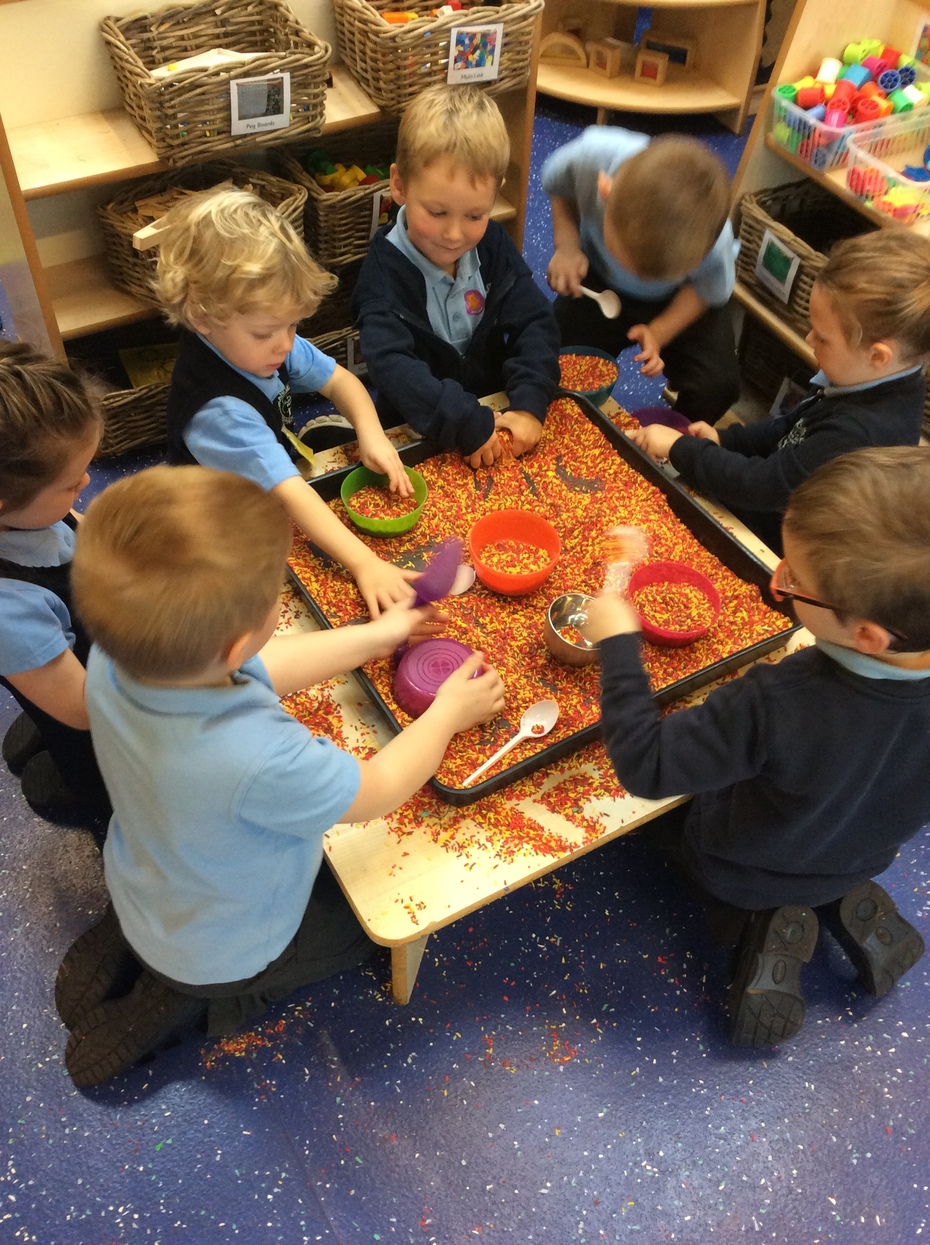 In our hall time this week we went on the apparatus for the first time. We practised safely mounting the benches, balancing on the benches and jumping off the end.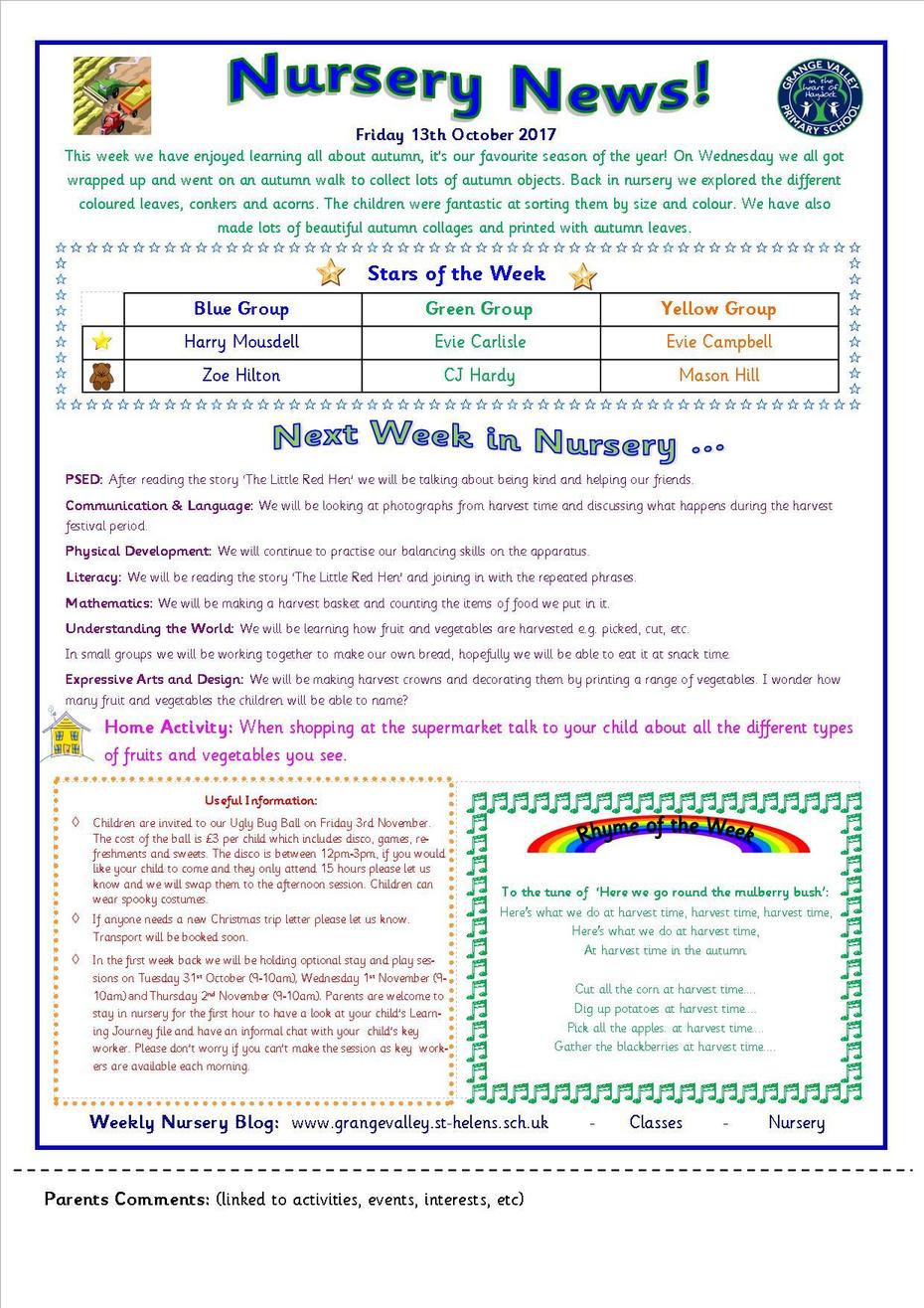 W/B: 4th October 2017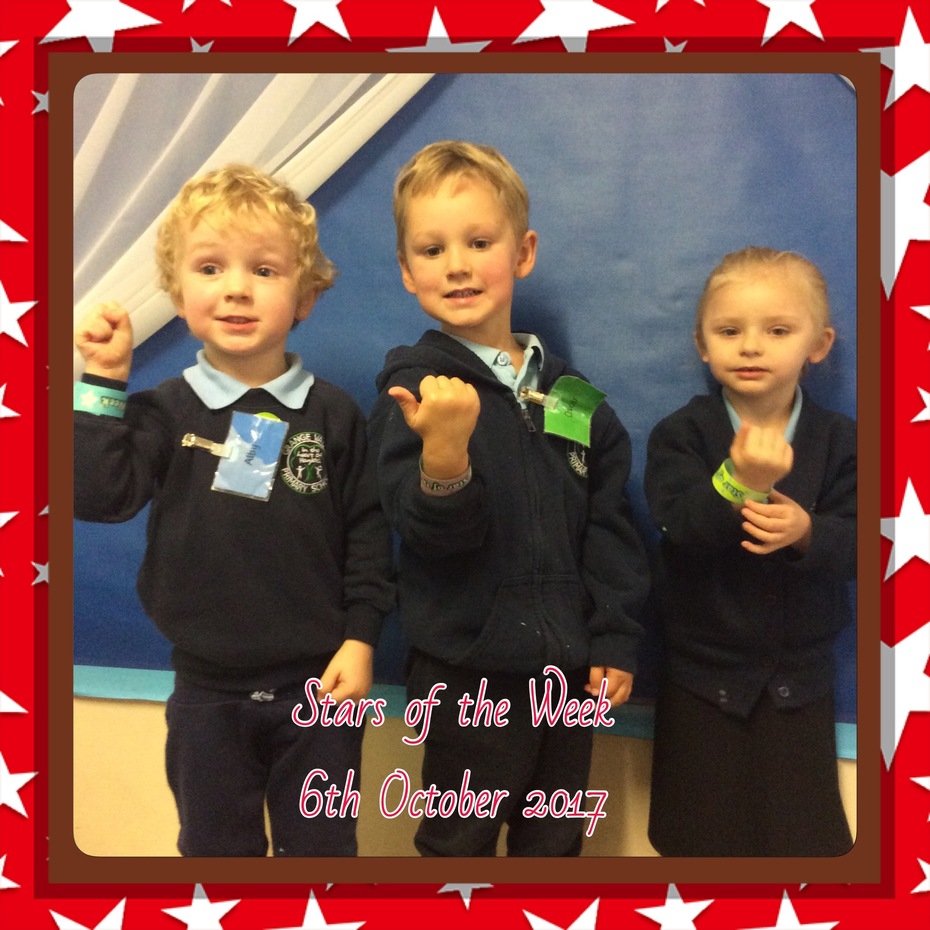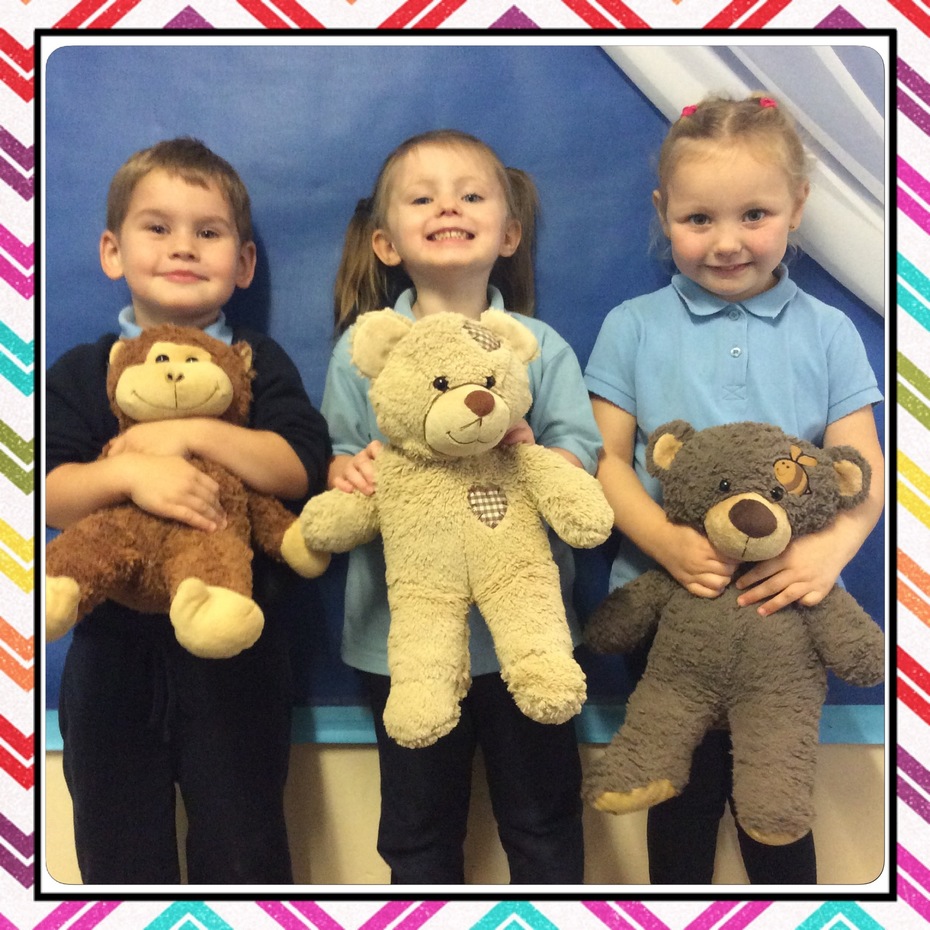 Well done to our Stars of the Week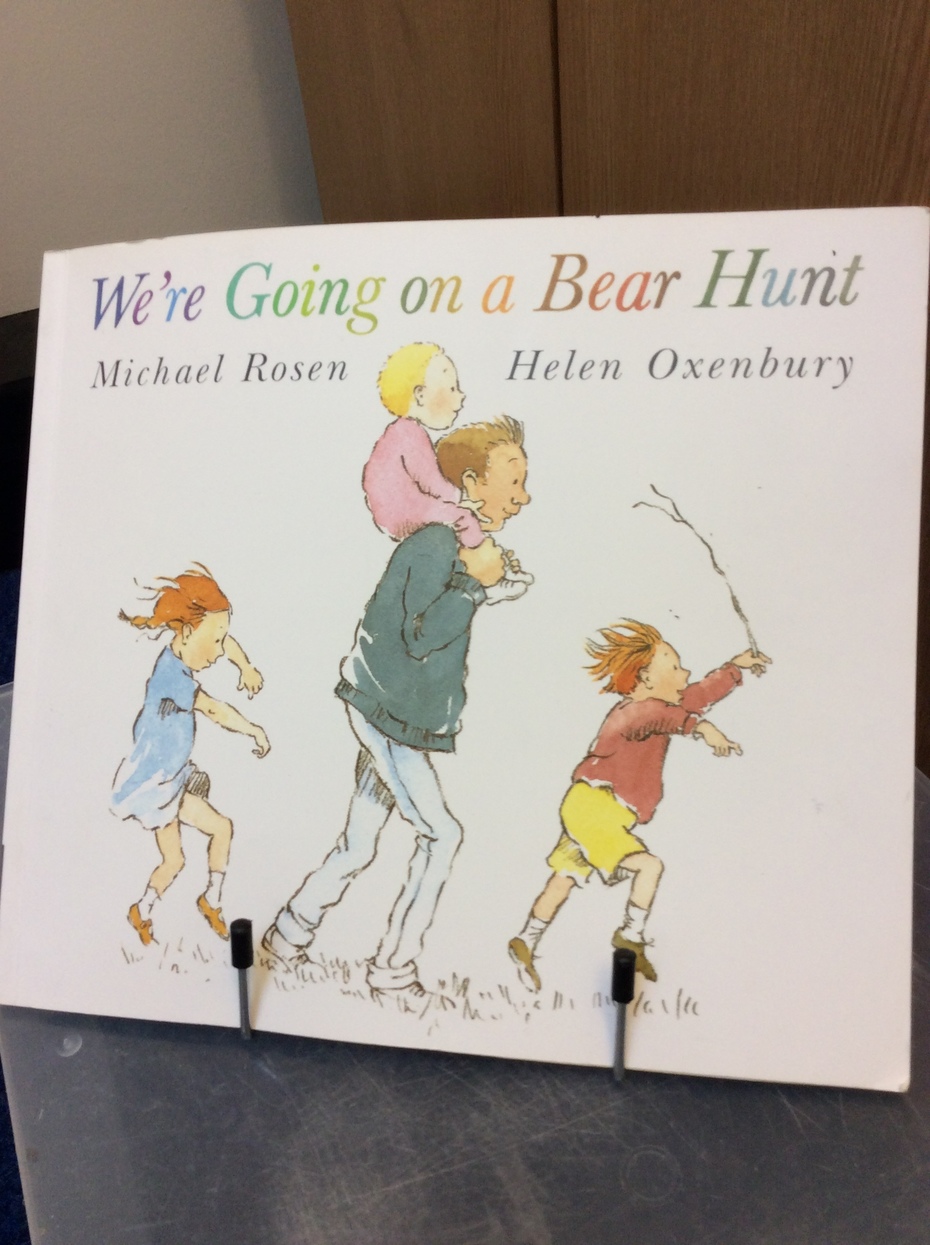 This week we have been learning about a story called 'We're Going on a Bear Hunt'.
In group time we explored the different scenes from the story. We used puppets to retell the story and each time we moved to a new scene we used special words to describe how it felt e.g. sticky, cold, hard, etc.
In the Craft Area we used a range of materials to create a 'We're Going on a Bear Hunt' story collage. They will look great on our display.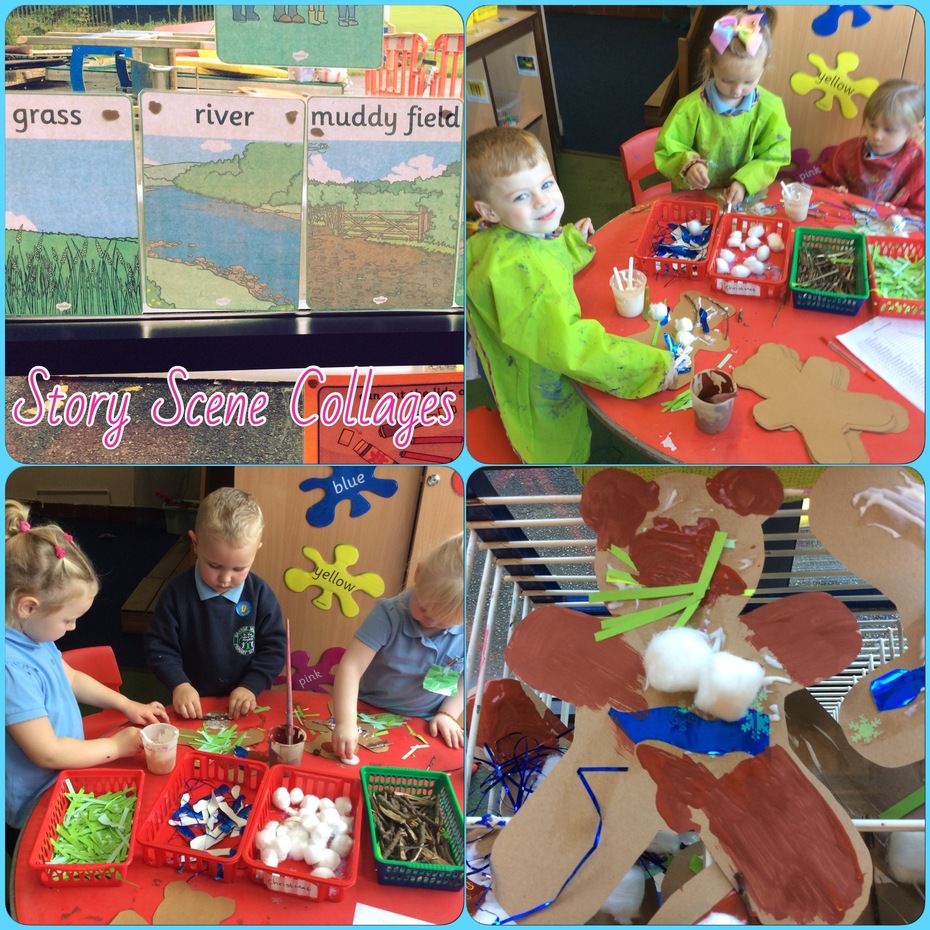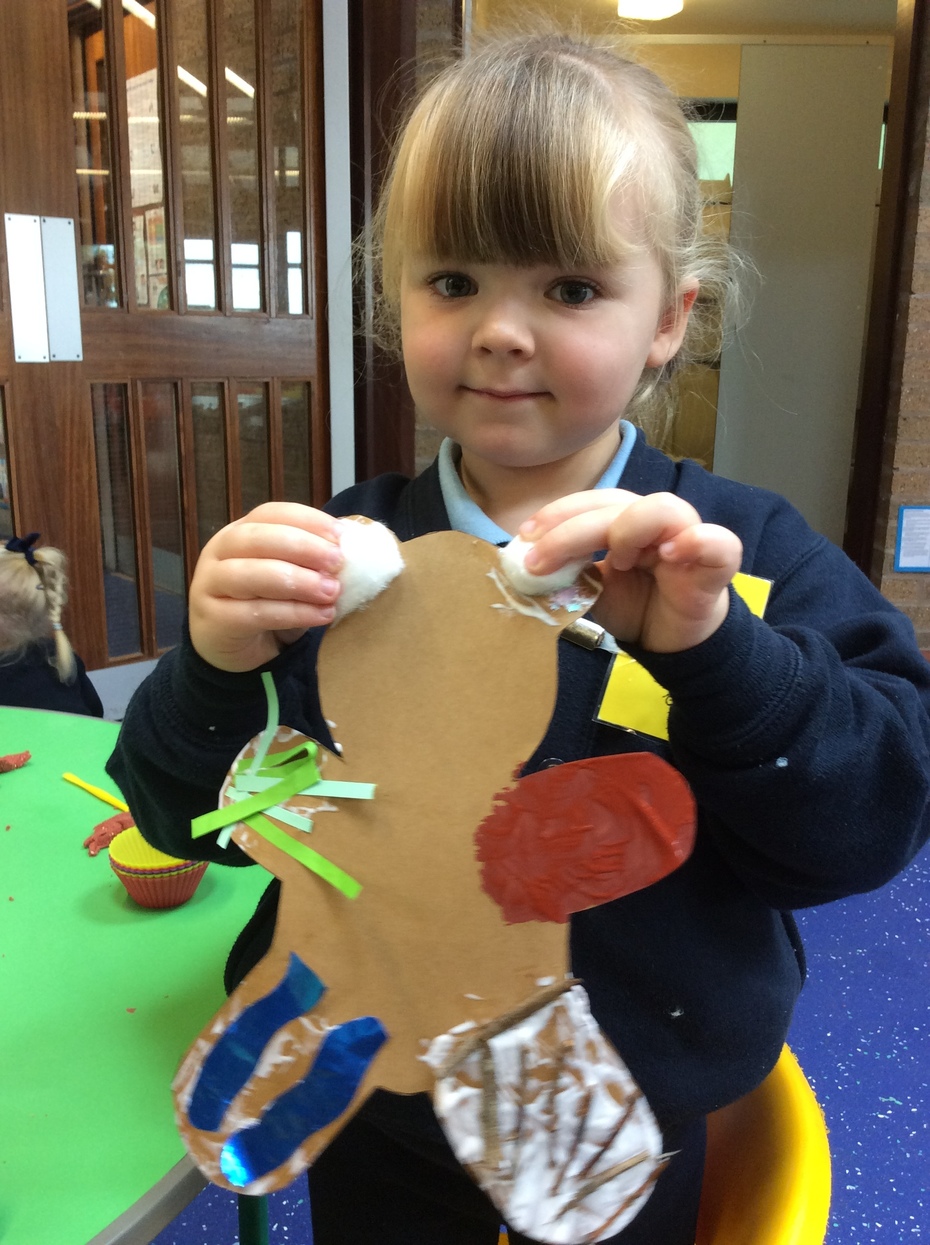 In the hall we acted out the story. We pretended to go through the long wavy grass, a deep dark river, thick oozy mud, a big dark forest, a swirling whirling snowstorm and a narrow gloomy cave.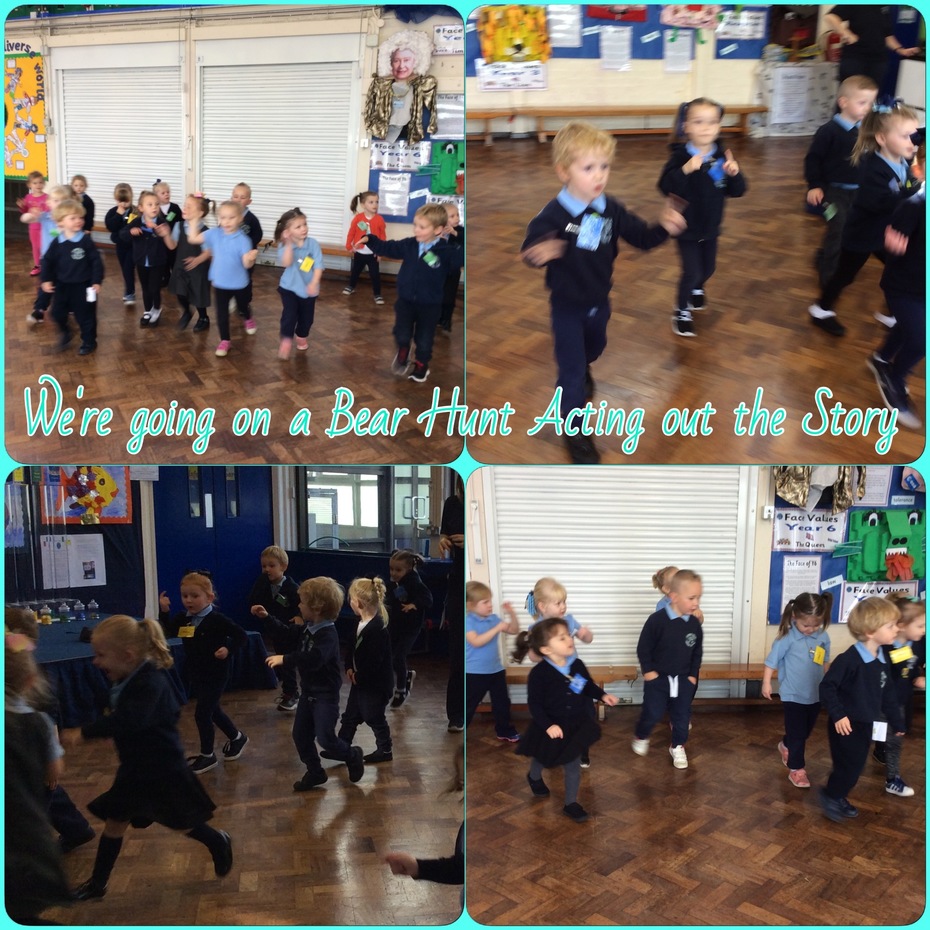 Some of our children enjoyed exploring the thick oozy mud, it was very messy!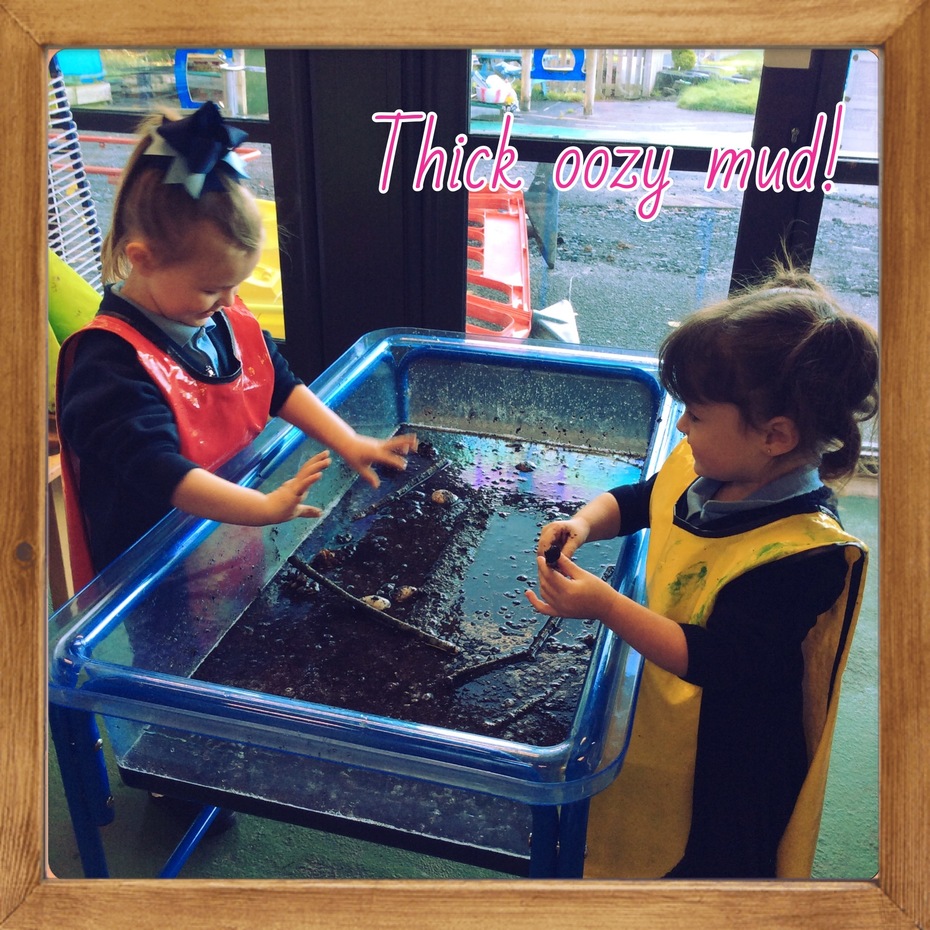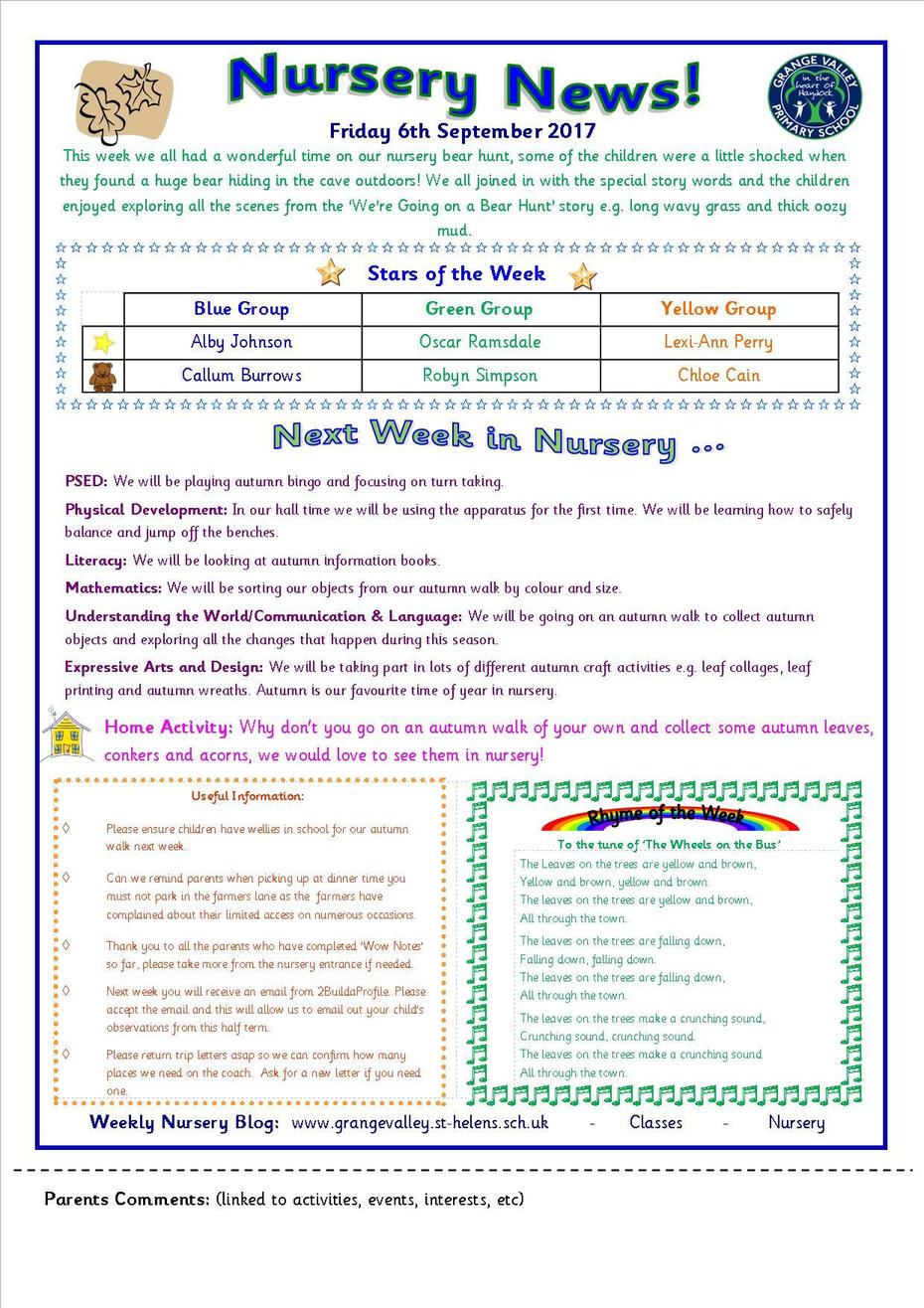 W/B: 25th September 2017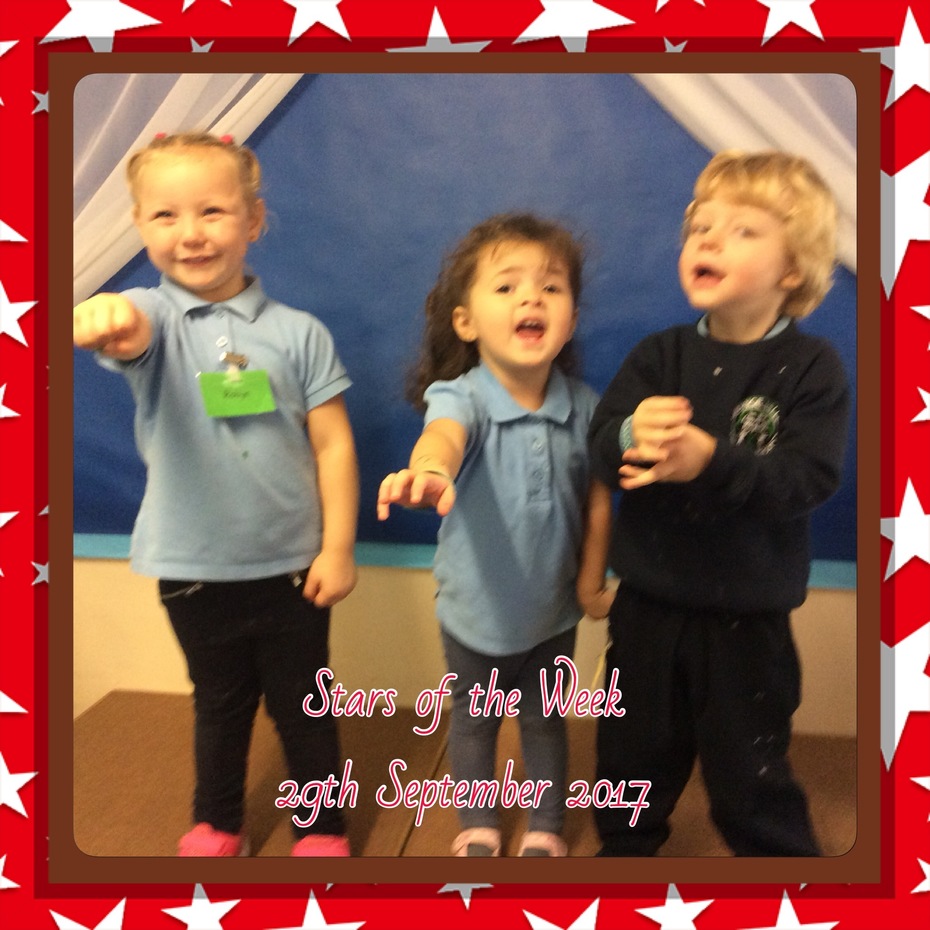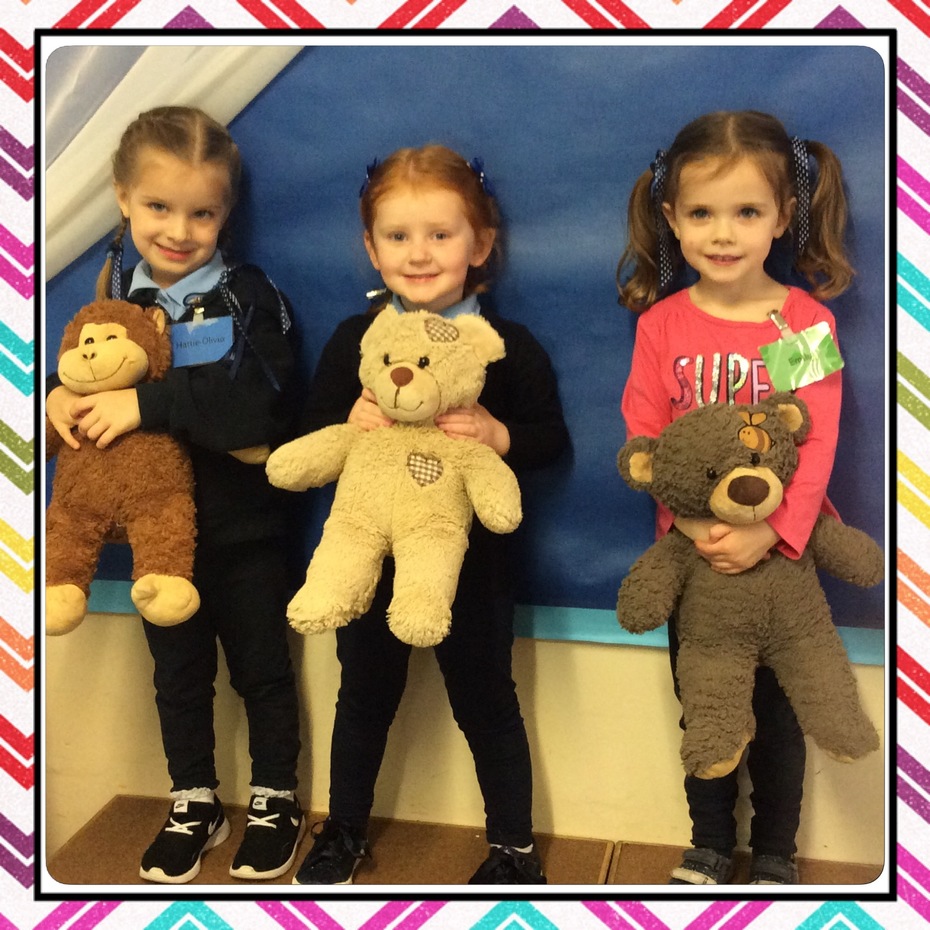 Well done to our Stars of the Week.
This week our theme has been teddy bears. The children brought in their favourite teddy bears from home. We wrote our names on a label so we wouldn't get them mixed up.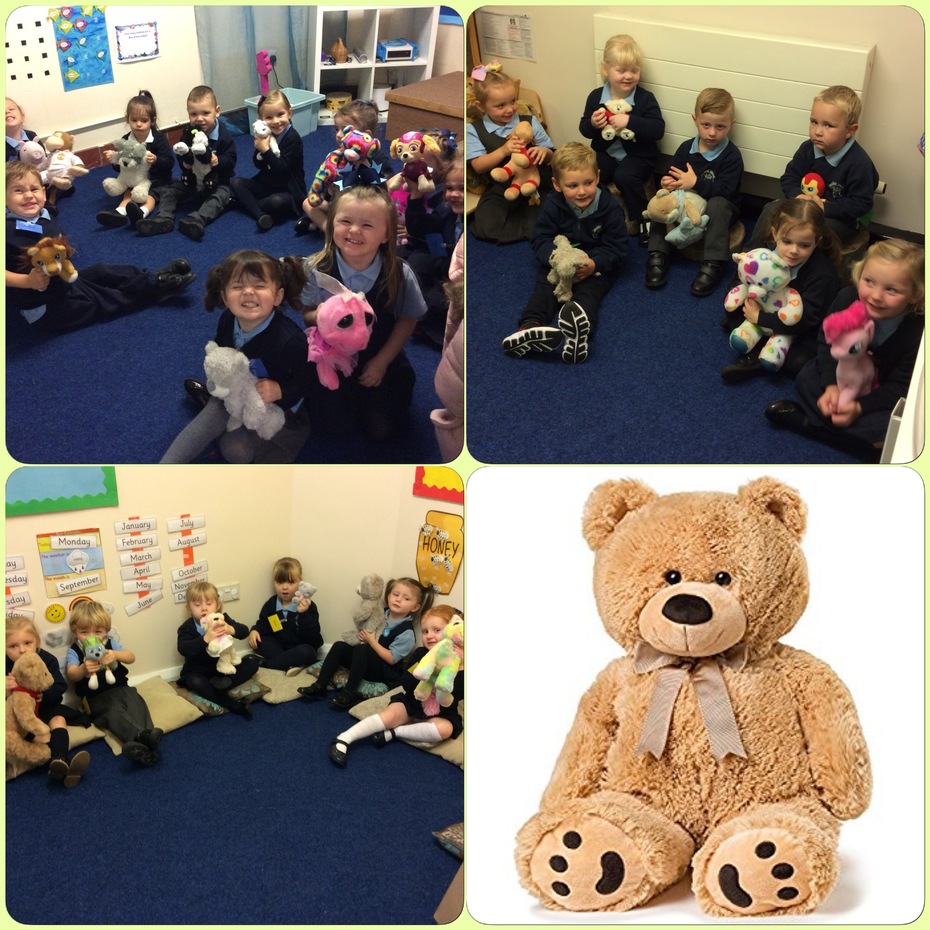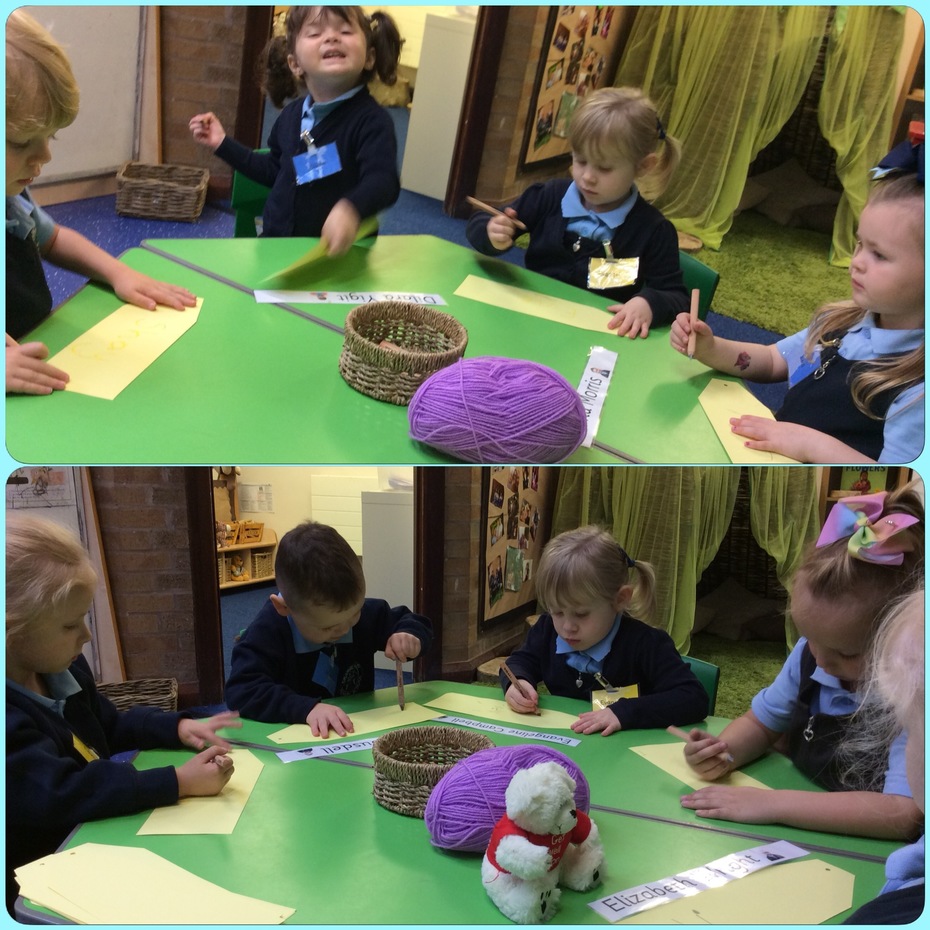 This week we introduced each groups key bear. Mikey belongs to Blue Group, Buzz belongs to Green Group and Honey belongs to Yellow Group. The children from each group put a heard inside their teddy bear. Before we put them inside we rubbed the hearts on our head for wisdom, on our heart for love and we exercised with them so it was nice and healthy. When we had finished we each gave me a cuddle and told them our names.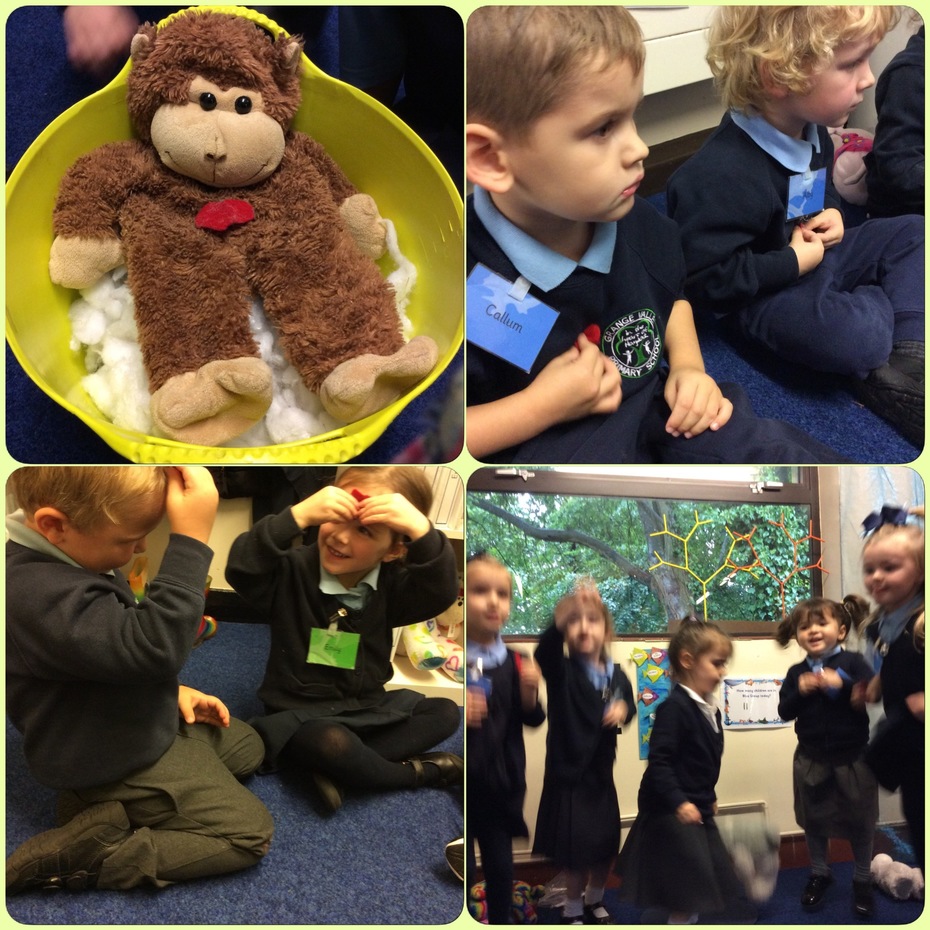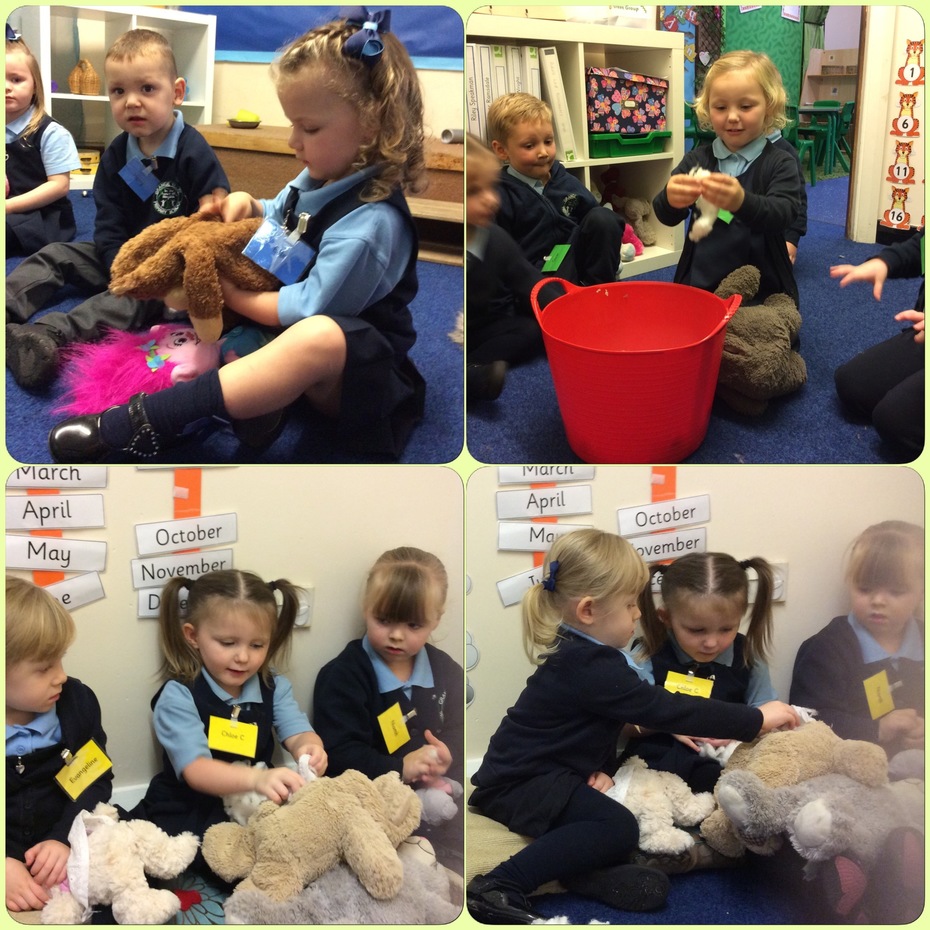 This week was Baby Bear's birthday and Mummy Bear asked us to write her a list of things we could buy for his birthday picnic.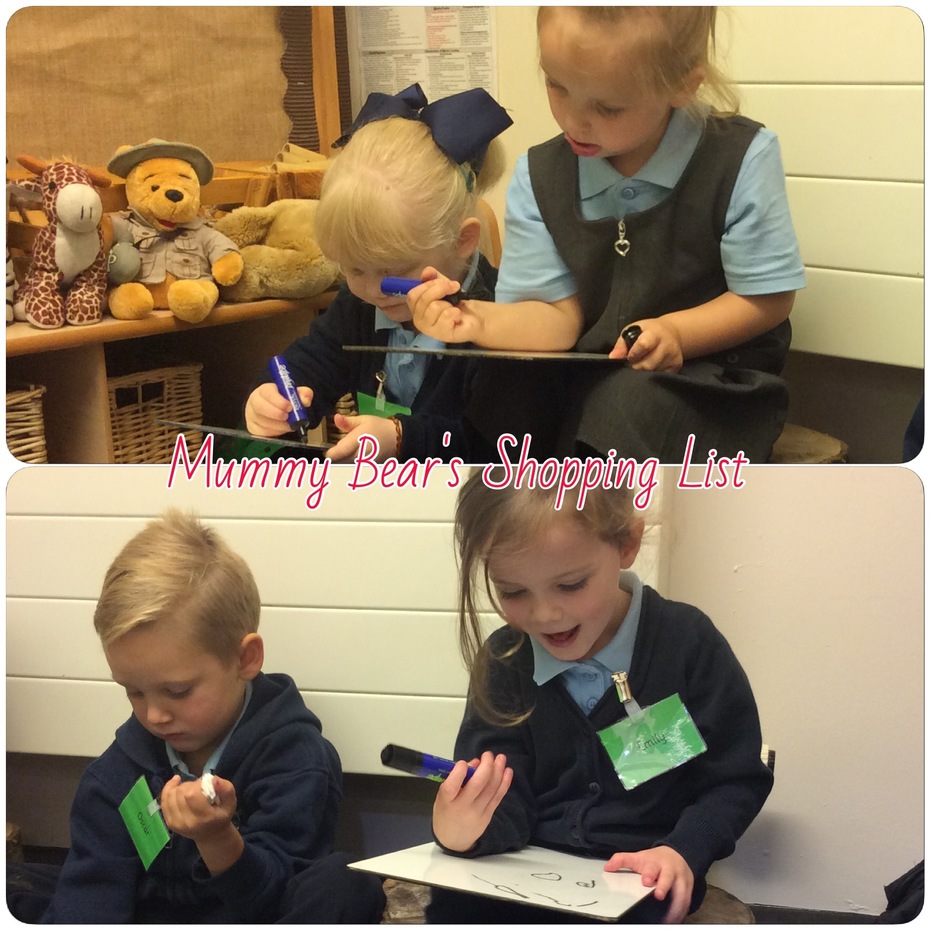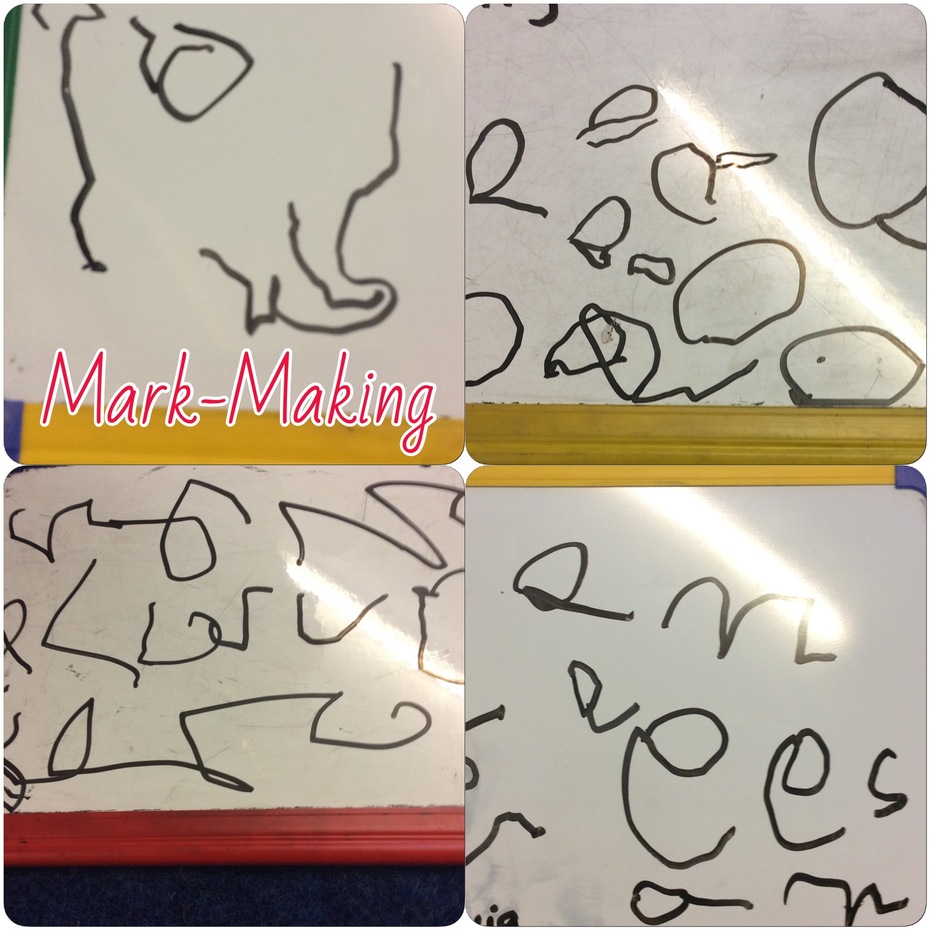 We made jam and cheese sandwiches in preparation for our teddy bears picnic in the woods.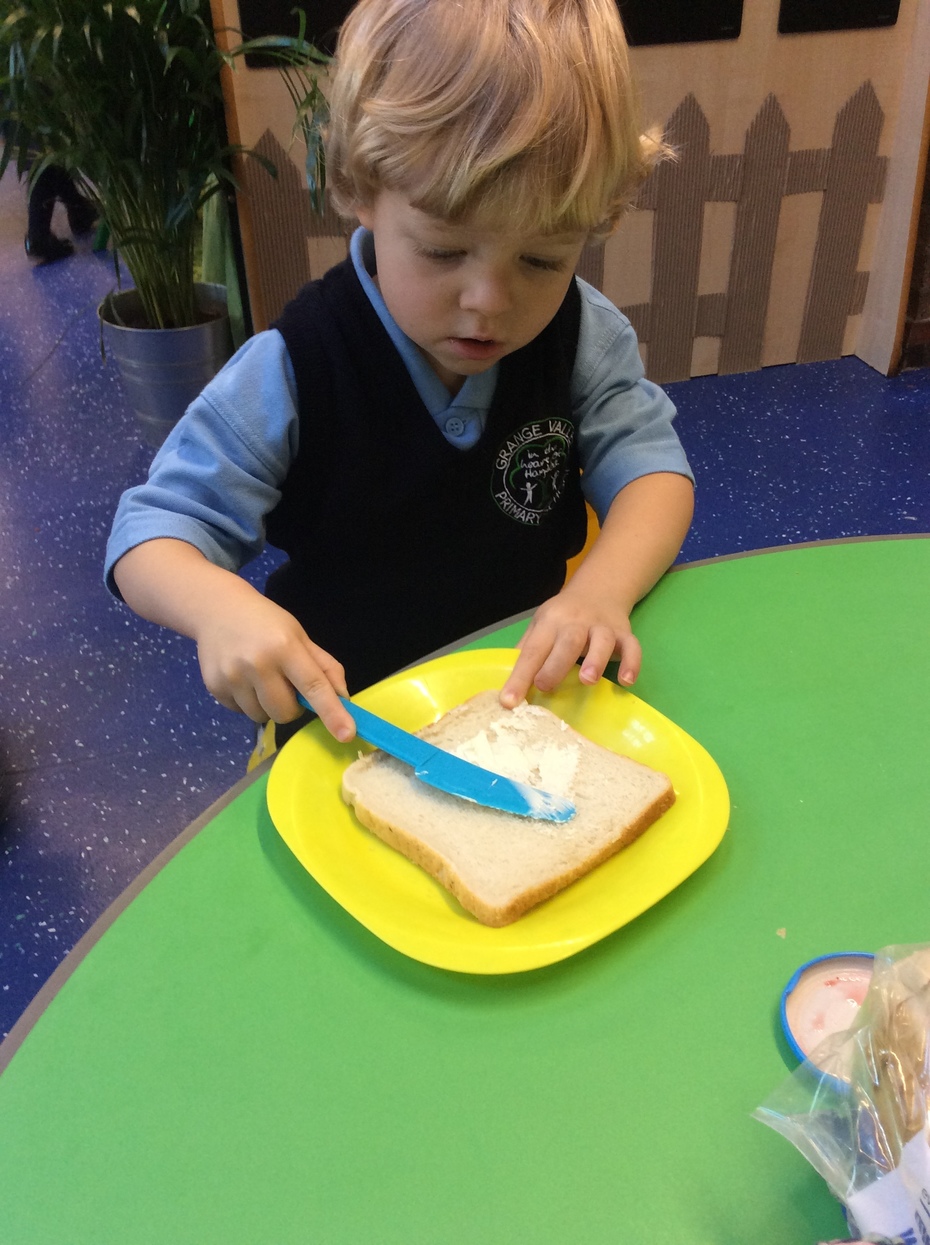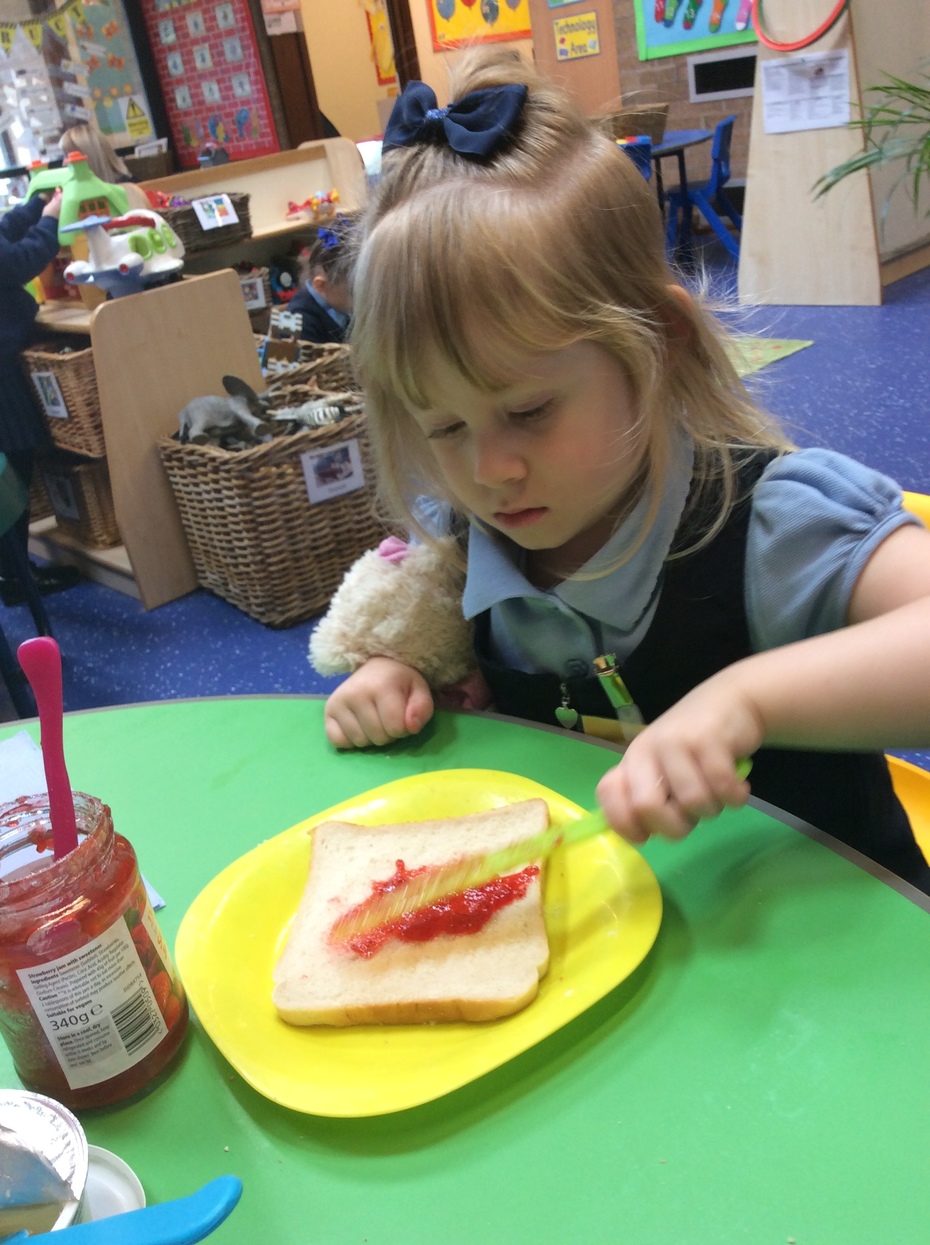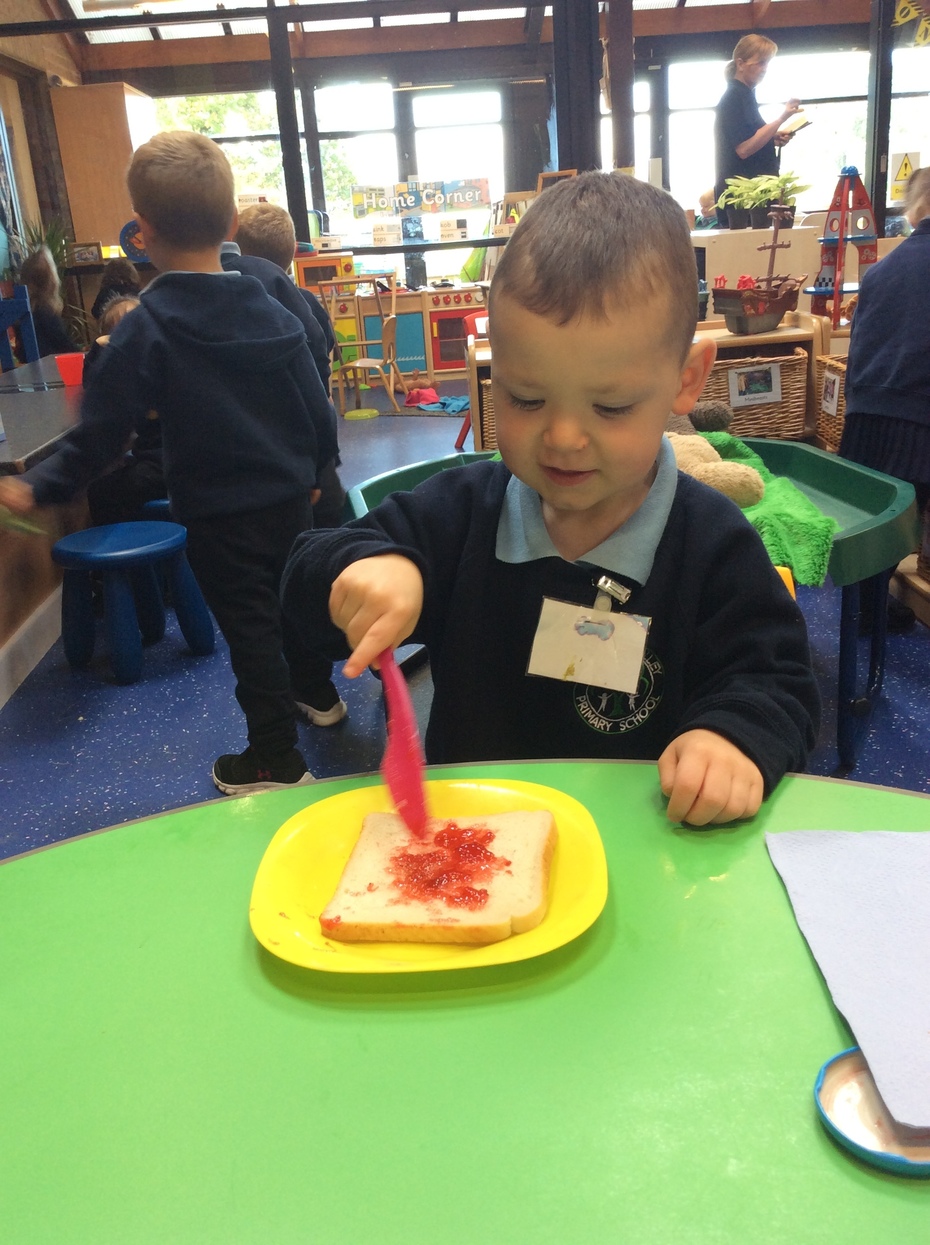 We had lots of fun out in the woods on our picnic. We ate sandwiches and cake, we had our milk and read a story about Mr Bear.