welcome to miss whelan's
year 3 blog
Week commencing 09/10/2017
This week in Maths we have been working on more renaming when using column addition. We also moved on and started working on subtracting using a number of different methods. We are seeing the importance of understanding place value when working out our problems.
In English this week we started to include onomatopoeia in our writing to create effect and by using all of our literacy skills we wrote our own version of the Happy Prince. A fabulous way to end this unit.
On Thursday we ended up with messy hands and a messy room when we made 3D models using mod roc. This was part of our ART unit on Bodies. The children were able to manipulate their pieces of wire to create a body and then wrap the many strips around the body to create their own 3D model. The teamwork evident during this lesson was fantastic. Excellent work Year 3!
Well done to the boys for a wonderful effort at the football tournament, you represented Grange Valley with pride!
Attendance: 98.46% We won again this week! Great work Year 3!
Reminders
20.10.2017 - Half Term
30.10.2017 - Back to school
3.11.2017 - Ugly Bug Disco during school time - £2 per child for disco ticket
(refreshments including hotdogs, sweets and drinks will be on sale at the disco)
13.11.2017 - Parents Evening Week
22.11.2017- Roman Experience Trip to Chester
(payment cards are available from the office)
Have a lovely weekend everyone,
Miss Whelan, Mrs Larner and Miss Hunt
x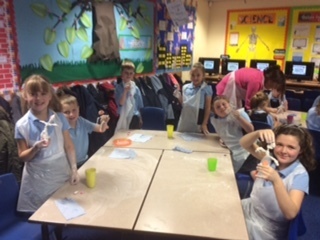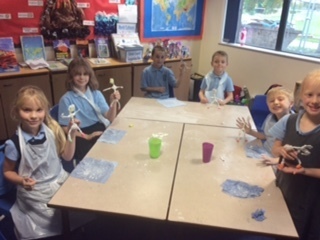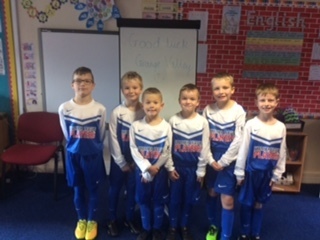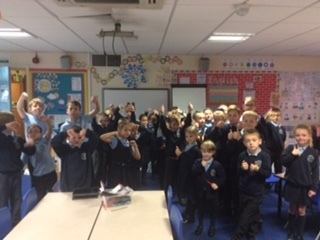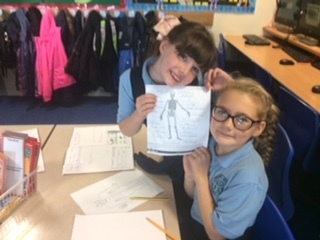 Week commencing 02/10/2017
Another lovely week in Year 3 this week!
In maths we have been working hard on mastering the challenging task of adding when renaming. We were working with adding 2-digit numbers as well as 3-digit numbers. Next week we will be moving onto subtraction.
In Computing, the children have been learning how to use the 'align text' buttons to move their writing to a different position on the page. The children wrote a letter and challenged themselves to put the addresses and date on the correct side of the letter. Super computing skills being seen throughout our lessons, keep up the excellent work.
On Wednesday the school experienced 'No Pen Wednesday', during which time the children enjoyed using their speaking and listening skills. Year 3 enjoyed gathering information for a bar chart and then using their own bodies to represent their findings. They also had a debate in class, discussing whether they thought an earthquake or a volcano would be more harmful. The children really enjoyed the day and are hopeful for another one again soon!
Thank you again for the cardboard sent in, we finally put 'some' of it to good use today. The children worked hard with a tricky material to create their own class version of the 'Terracotta Army'. They all listened well to instructions and should be very proud of their creations.
Attendance: 99.34% We won this week well done everyone! Can we achieve 100%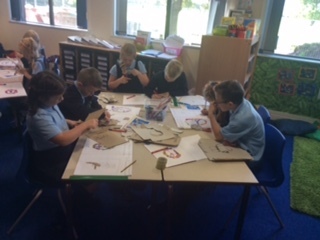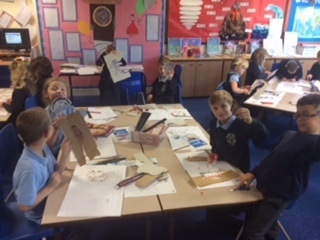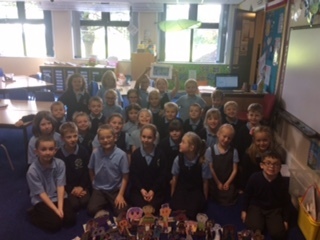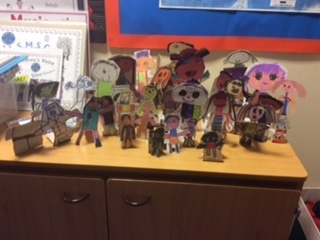 Have a nice weekend everyone,
Miss Whelan, Mrs Larner and Miss Hunt
What a lovely week we have had in Year 3 this week!
In English we have been using a range of techniques to help improve our writing. Oscar Wilde's 'The Happy Prince' has been our stimulus and the children have started using alliteration and similes to add more detail.
We also had an exciting visitor in school on Wednesday, when Jacqui Gray, the author of 'My Magical Garden' came to take us on a special adventure. The children thoroughly enjoyed this session and it was fabulous to see their imaginations spring to life.
We celebrated European Day of Languages this week, enjoying an assembly led by Mrs Fowler. We heard Polish, Greek, Turkish and Irish, along with many more, and some of the children were even answering maths questions using Irish. Well done to all of the children for their efforts.
Attendance: 98% this week, well done Year 3!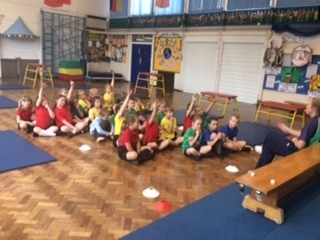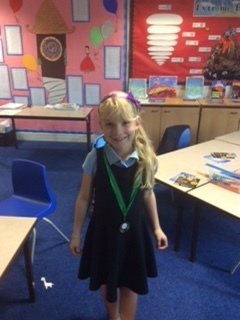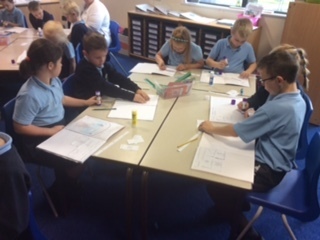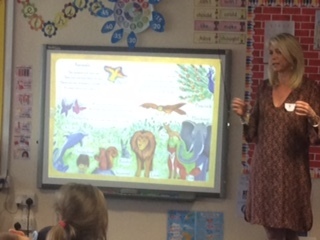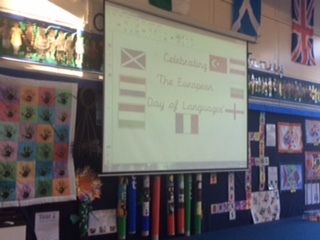 Reminders
Please return your child's internet permission form.
Please read with your child at home as much as possible and log it in their reading record. There are prizes up for grabs for those reading at least 3 times a week at home.
Thank you all for providing so much cardboard, it will be put to great use over the coming weeks in our Art lessons.
Have a great weekend,
Miss Whelan, Mrs Larner and Miss Hunt
x