Welcome to Year 5JG - Miss Giblin's Class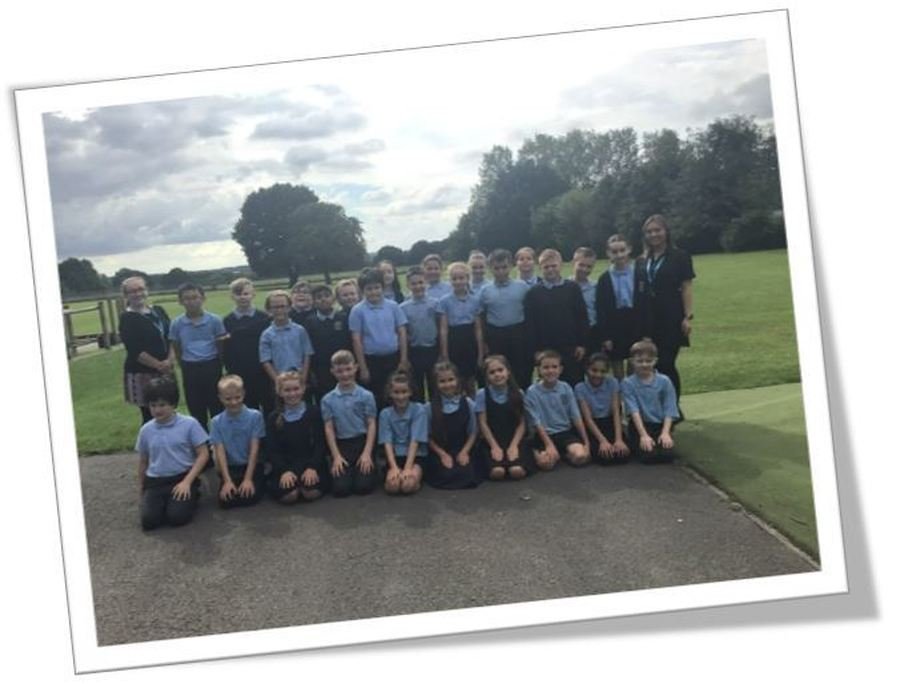 W/B 19.9.22
What a busy week!
We had a visit from Thomas the gorilla to start the week and was lucky enough to have a workshop in the afternoon using the green screen about deforestation.
We have focussed our English this week on our visit from Thomas the gorilla. The children have looked at persuasive writing and have today produced a persuasive letter to our local MP about keeping animals in captivity and arguing if zoo's should be banned or kept open. In maths, we have looked at using less than and greater than symbols and number patterns, next week we will be starting a topic of addition and subtraction.
We had a national fitness day focused PE lesson on Wednesday where the children completed and outdoor circuit with different stations to keep fit. In geography this week, we look at ordnance survey maps and the symbols that are included in this that the children were brilliant at!
Well done for all of your hard work this week year 5!
Miss Giblin
W/B 12.9.22
What a brilliant week year 5!
In English we have continued our work about Leon and The Place Between, focussing on the circus and writing our own fantasy narrative. I have been blown away by the work that has been produced for this, so we have decided to show this off on our 'WOW' wall. In Math's we have continued our work on place value and started to look at ordering and comparing numbers which the children have been brilliant at. We have looked at the difference between rotation and revolution in science and how we have day and night.
We have also elected a new member of our school council, the children had the chance to give a speech – well done Amelia, Kyle, Millie, Leyla, Oliver, Bobbie, Sienna and Matthew for your brilliant speeches and our new school council representative Kyle! The highlight of our week has been Bikeability. The feedback that we have had about the children's behaviour and effort that they put into this was amazing. I am so proud of you all year 5!
Well done for all of your hard work this week! Have a brilliant weekend!
Miss Giblin x
W/B 5.9.22
Wow! What a fantastic start to our new school year! I have been super impressed with all of the fantastic work that we have done this week!
The work that the children have produced this week has been brilliant! They have really enjoyed our circus theme for English and produced some incredible work, in particular the setting descriptions about The Place Between.
In Maths we have had a look at place value for numbers up to 1,000,000. We have revisited prior knowledge, and built up to bigger numbers and how we could represent them in different ways.
I have asked the children what their favourite part of the week has been, and we have had a lot of different answers! For some it was starting our basketball unit in PE and for other children they have enjoyed the introduction of PATHs and pupil of the day.
Have a fabulous weekend!
Miss Giblin x