Attendance at Grange Valley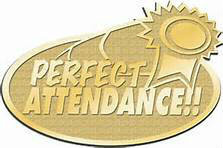 SCHOOL ATTENDANCE MATTERS
Amendments have been made to the Education Regulations governing school attendance. These amendments came into force on 1st September 2013. The amendments make clear that headteachers may not grant any leave of absence during term time unless there are exceptional circumstances.
We believe regular school attendance is vital in ensuring that children maximise the educational opportunities available to them.
If you're thinking about booking a holiday, school can no longer allow time off for holidays during term time.
If you take your child on holiday during term time you risk getting a Penalty Notice Fine.