Chatterbooks Reading Club
In partnership with St. Helens Libraries.
'Chatterbooks' our boy's after school reading club started on Wednesday 13th January 2016 with Miss Kelly and Mrs Threlkeld. The club will run for 11 weeks and will focus on Reading for Pleasure.
The first theme was action adventure and here the children are having great fun exploring books of their choice. Children were issued with a bag of goodies on their first night and chose their first book to take home from the club. We can't wait to find out what the children thought about their books at our next meeting.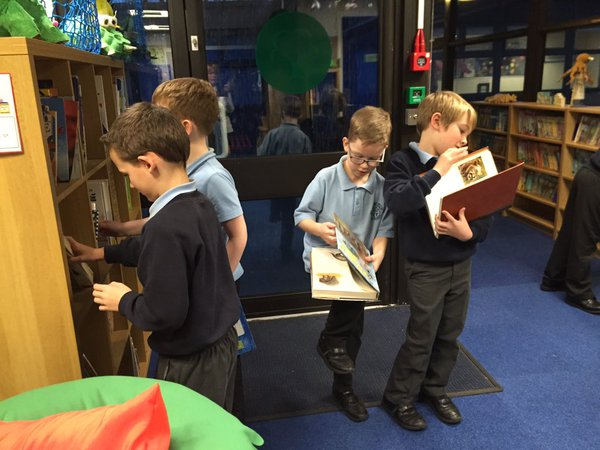 The boys are really enjoying 'Chatterbooks, have a look at the photographs below.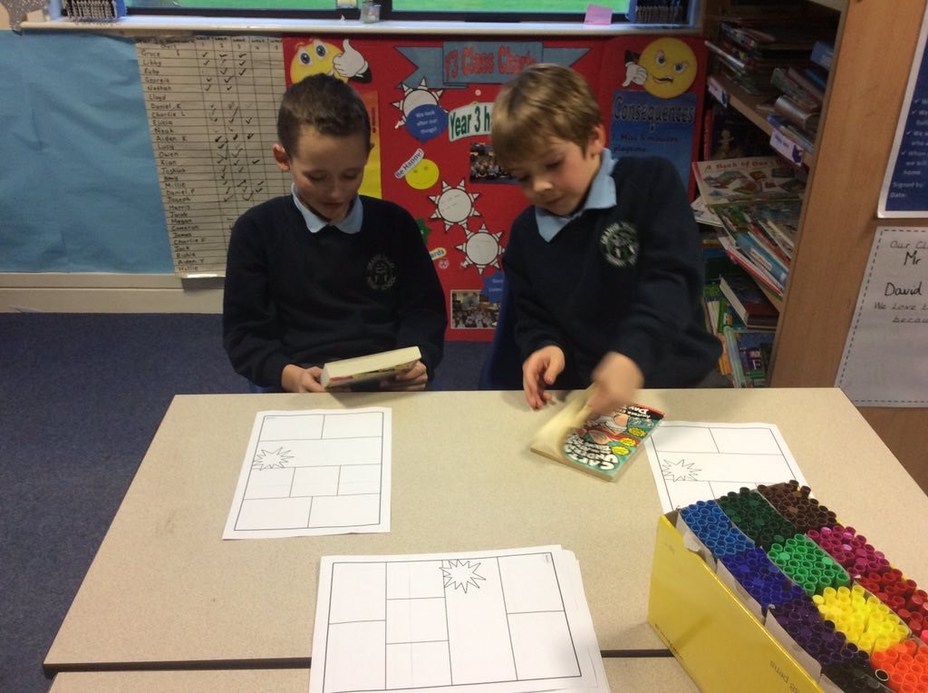 Writing their own comic strips!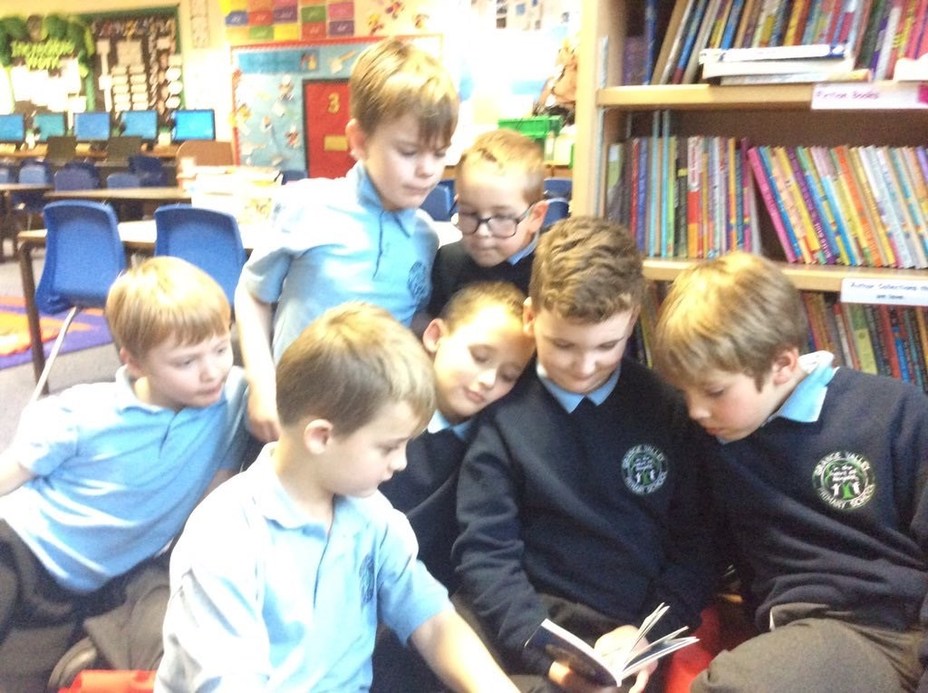 They couldn't put the book down!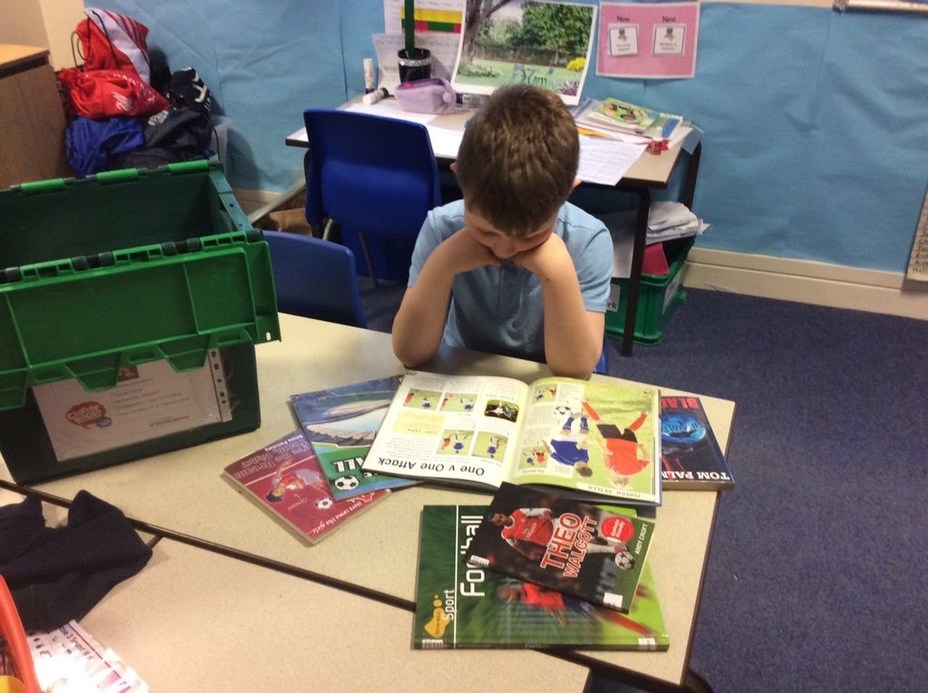 Charlie likes non-fiction!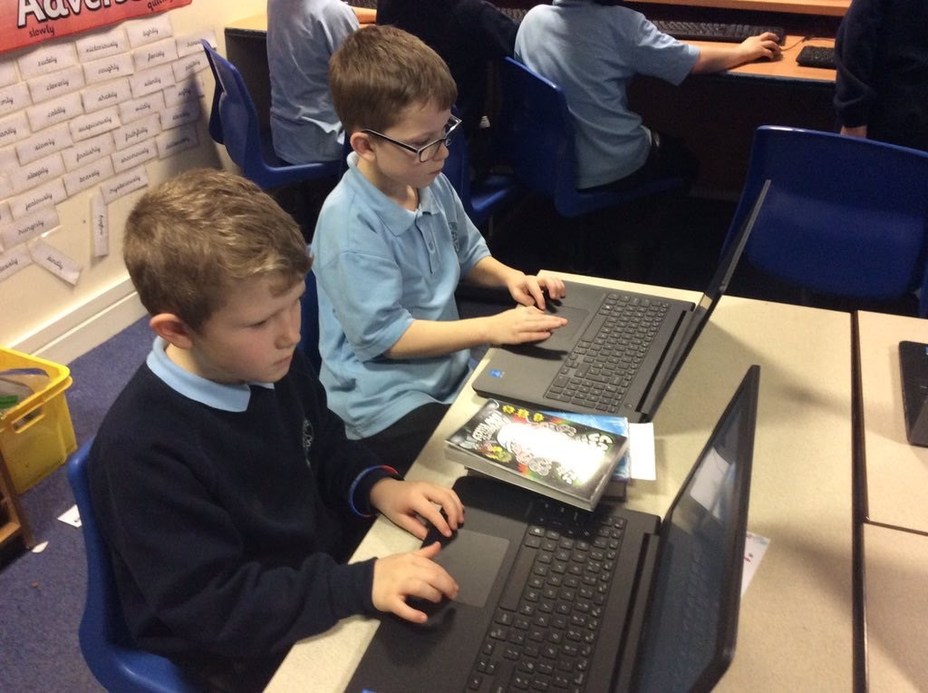 Researching information about Authors.