Messages from Mrs Holcroft...
24/01/2021
IMPORTANT MESSAGES FOR ALL YEAR 5 & 6 CHILDREN IN SCHOOL 24th January 2021
Dear Year 5 & 6 Parents & Carers
I am so sorry but I need to inform you that I have just been made aware that we have a confirmed positive cases of coronavirus (COVID-19) at Grange Valley in our Year 5 & 6.
Following the national guidance and, following a telephone risk assessment with a Public Health England (PHE) adviser, we have identified that all current children and staff in Year 5 & 6 have been in some form of close contact with the individual who has had a positive test result for coronavirus (COVID-19). In line with the national guidance, your child must now stay at home and self-isolate until 03/02/2021 (10 days after contact).
The letter attached in the document section will give you more details and information.
Regards Mrs Holcroft x
22/01/21
Dear Parents and carers,
In order to try and manage the COVID-19 infection rates school staff have been asked to take part in twice weekly Lateral Flow Device tests (LFDs), from Monday next week. . Approximately 1 in 3 individuals are asymptomatic when they contract COVID-19 and it is believed that the use of regular LFD tests amongst staff will help to identify those who may be positive for COVID-19 and are still infectious yet are symptomatic.
Unfortunately, we are expecting disruption to how we are currently working both in school, and with our daily live remote sessions. Staff are now working on a contingency plans and will change how they are working over the next week or so. Teachers will inform their classes and parents of any changes when needed. We may reduce live sessions and increase the independent targeted work for children to complete and post on their portfolios.
Please be patient with us, we will try our best to keep going and keep you all informed but there may be short periods when we struggle to provide our usual standard of education and care.
Stay safe all and thank you so much for your support so far!
Mrs Holcroft & the GV Team x
12/01/2021
Please find attached in the documents section, a very important letter from our Local Authority.
08/01/2021
Dear Parents & Carers
Please find attached a letter (documents section on the right) regarding my concerns over numbers attending school and how it could affect our communities.
Regards
Mrs. Holcroft
06/01/2021
05/01/2021
Thank you for your support and patience all parents who have been given a place have now been told x
05/01/2021
Update 1
All children attending school (if given a place) must wear full uniform.
Update 2
Free School Meal vouchers will be issued to those staying at home and who are entitled. The local authority are providing £25 every 2 weeks - more details to follow
Update 3
If your child is in school they can either bring in a packed lunch or order a paid school dinner. If they are entitled to a benefits related free school meal or are a KS1 child they will be entitled to a daily free meal.
Update 4
For children who are offered a place in school this provision starts tomorrow 9 till 3pm everyday (nursery will differ). This is an education offer not just childcare, children will be expected to attend every day for the offer to continue.
05/01/2021
Dear Parents/Carers,
After the Government announcement yesterday, we have spent the day trying to sort out provision for the school to be open for a small number of the children of key workers and vulnerable children from Tomorrow 6th January. For identified children school will be open full time Monday to Friday from 9 till 3pm. Staff will contact you shortly if you have a place. If you don't hear from us by 6pm we are sorry but we are unable to offer you one.
Priority has be given to:
• A household where both parents/carers (including step-parents/carers where applicable) are key workers and cannot work from home. Where only one is a key worker, it is an expectation that the other parent/carer will look after the children during this time.
• In single parent households, the single parent would need to be a key worker.
• Families that are supported by a social worker at a high level.
• Children who have an EHCP, where we can safely offer support.
As a staff we are extremely saddened that this has had to happen as we care deeply about all of your children and you as families. However we do understand the need for this to happen at such an unprecedented and uncertain time. While we know that this may cause difficulties for many of our families, we want to assure you that we will do our best to maintain good communication with all of you and to keep in regular contact. We feel that this is exceedingly important for all of our children and families, and for us as staff.
FOR PUPILS ATTENDING SCHOOL FOR FACE TO FACE TEACHING Children will access remote learning and be supported by our LSA staff in school. As continues to be the case, no-one should attend education or childcare if they have symptoms of coronavirus (COVID-19) or are self-isolating due to symptoms
It is also essential that you notify school as soon as possible if your child/ren will not be attending, when we are expecting them to.
Children must be brought to school at 9am and picked up at 3pm. We would kindly ask that you continue to adhere to the social distancing and face covering rules.
The expectations from the Government and the Department of Education during the period of school closure, is that learning will continue at home. For our children this will be via TEAMs lessons and work posted on the 'Dojo' class page. Please see separate letter and timetable for home learning. As we do not want our children to miss any education, please can your child complete the work set by their class teachers. Work can be submitted through Class Dojo.
FOR PUPILS ACCESSING REMOTE HOME LEARNING Remote learning will be following the same curriculum that the children will be undertaking if they were in school. Daily learning will be provided via TEAMs and Class Dojo. If you have any difficulties regarding remote learning, please do not hesitate to contact us or your child's class teacher via Class Dojo. We will endeavour to provide you with the relevant support as soon as possible.
You will shortly be hearing from your class teachers wil more details!
I do appreciate that this remains a worrying time for all within our school community and I, once again, thank you all for your ongoing support. I sincerely hope that you all stay safe and well during these difficult times. We look forward to the time when the children are back in school and life can return to some normality for us all.
Kind regards,
Mrs Holcroft
04/01/2021
04/01/2021
Good evening all
I am so sorry but after the announcement tonight I have no option but to close school tomorrow so that we can plan and sort out provision from Thursday. I will be in touch as soon as I can tomorrow and keep you all informed.
So so sorry :(
03/01/2021
Dear Parents and Carers
Thanks to the daily news, I know you will all be very aware of the political situation raging between the Government and Unions about the safety of schools in our area re-opening tomorrow.
I feel it is important to give you all an honest update of how the staff at both Grange Valley and Wargrave feel.
Unitedly and understandably, we are concerned about the growing numbers of Covid cases and how this may affect us in the coming weeks however, we do believe that our children need to be in school and until we are told that all schools will close we will not take action 'single handidly'.
After a lengthy meeting with leaders and staff at both schools I am pleased to let you know that we will be open tomorrow for all children. We are however, making a few significant changes to further ensure safety.
Those changes will be reviewed regularly and are as follows:
• Staff will wear face coverings at all times
• Any year group bubbles will now be class bubbles with no crossing for staff or children, which means no playtimes together, no group interventions or working outside of classrooms. The only Exeption to this is the Early Years which we will review this week.
• There will be no Breakfast and After School clubs, this is so no classes cross and will be reviewed every 2 weeks.
• Parents will continue to be encouraged to let children walk around to there classes independently, in the mornings. We will review the pick up times this week.
• Staff will not be able to chat to anyone on the doors so please message via Dojo if you need to.
• Nursery intake for new children will be staggered over the next 2 weeks.
I have had lots of messages of support over this last few months and this has been lovely. I know some decisions that we have made will make things hard for individuals (especially no Breakfast and Afterschool club for working parents) but we feel it is important to do everything we can to keep the school running safely and all decisions have been based on this.
Please keep supporting us in the way that you have, keep 2 meters distance when coming to school, wear face coverings (if you are exempt please display your card) and let us know if your child is ill or as soon as you receive any Covid test results.
Kindest regards
Mrs Holcroft and both teams at Grange Valley & Wargrave
02/01/2021
Hello all
I hope you have all had a lovely Christmas break and a happy new year!!
I'm sure you've all heard the news about schools possibly closing with arguments between the unions and the government??? Unfortunatly, I have no official update for you and as far as I know there is no change and we are expected in school on Monday morning. I am however, worried that this may change very quickly and suddenly and if it does I will update you as soon as I possibly can.
I am currently working on new risk assessments to try and keep everyone safe and will post a copy for you soon.
Could I please remind parents and carers to let me know as soon as possible if your child is unwell or has had contact with a case within the last 10 days.
Best wishes
Mrs Holcroft xx
30/11/2020
During the current Covid restrictions we have to ask parents to refrain from entering school throughout the morning and dropping items in to the office
that have not been brought in with your child at the start of the day. This includes packed lunches which should be going straight in to class with your child in the morning.
If there is something that you have to bring in to school, and you feel it is absolutely necessary, we will be providing a box outside the building's Main Entrance for these items to be dropped in.
Please label the item clearly with your child's name and class.
Thank you for your co-operation in helping us to keep Grange Valley as safe as we possibly can.
06/11/2020
Morning all,
The first few days back have been very successful, it is such a relief to have the school open! Children have been happy, parents supportive and our systems are working well. At this current time there will be no further changes to how we are operating in school. If things do change I will let you know as soon as I can. I have attached our latest risk assessment for you to read, please download from the document section on the right hand side of this page.
Take care and please stay safe!
Mrs Holcroft
04/11/2020
Morning all,
We are excited to see you all today! Today, Leaders will be on the gates observing how we all access school. We will be checking how many parent don't wear masks, checking social distancing and asking how we can help to make the things safer from tomorrow.
We will have some changes from tomorrow, which I will communicate with you later on today.
Mrs Holcroft x
15/10/2020
Dear all
Unfortunately, today we have had to send another one of our bubbles home due to an adult testing positive for Coronavirus. We have worked with track and trace and it has been decided that all Year 6 children should be sent home to isolate. Home on-line learning will begin tomorrow.
Please be vigilant and keep children at home if they are unwell or you have any concerns. Please also report to us as soon as you possibly so we can act swiftly!
Thank you
Mrs Holcroft x
13/10/2020
Dear all
As you are aware the local area has been put on a 'Very High' alert level. I have attached some guidance for you to refer to. Can we all please remember HANDS - FACE - SPACE to try and keep everyone as safe as we can.
Unfortunately, today we have had to send one of our bubbles home due to a positive case being reported.
Please be vigilant and keep children at home if they are unwell or you have any concerns. Please also report to us as soon as you possibly so we can act swiftly!
Thank you
Mrs Holcroft x
02/10/2020
30/9/2020
Hello all
I hope you are all well and coping in the current ever-changing circumstances. I just want to thank you all for supporting us and following the Covid guidance and our risk assessments. Several local schools have either had to fully close or send a number of bubbles home. As of yet we have been lucky, but I don't want us to become complacent and relax what we are doing during the current spike in reported cases.
To keep us all safe please self-isolate immediately if:
- you have any symptoms of coronavirus (a high temperature, a new, continuous cough or a loss or change to your sense of smell or taste)
- you've tested positive for coronavirus – this means you have coronavirus
- you live with someone who has symptoms or tested positive
- someone in your support bubble has symptoms or tested positive
- you're told to self-isolate by NHS Test and Trace or the NHS COVID-19 app
- you arrive in the UK from a country with a high coronavirus risk – see GOV.UK: how to self-isolate when you travel to the UK
How to self-isolate...
You must not leave your home if you're self-isolating.
Don't…
- do not go to work, school or public places – work from home if you can
- do not go on public transport or use taxis
- do not go out to get food and medicine – order it online or by phone, or ask someone to bring it to your home
- do not have visitors in your home, including friends and family – except for people providing essential care
- do not go out to exercise – exercise at home or in your garden, if you have one
If anything changes, I will let you know!
Mrs Holcroft x
Translation viewed by 1 parent
24/09/2020
Hello all,
Today, NHS Test and Trace has launched the NHS COVID-19 app. The app has been launched to help control the spread of coronavirus (COVID-19). It will do this by alerting people who may have been exposed to infection so that they can take action.
The app is available to download on smartphones for anyone aged 16 or over.
I have attached the fact sheet for parents below.
Mrs Holcroft x
22/09/2020
What should I do if I am a contact of someone who has tested positive for COVID-19?
If you have been informed that you are a contact, self-isolate at home for 14 days from the date of your last contact with the person who has tested positive for COVID-19.
Self-isolation means stay at home and do not leave the house for 14 days - please don't bring your children to school!
It is very important that you follow this advice even if you feel well, as symptoms can take up to 14 days to appear from your last contact with the person who has tested positive for COVID-19.
Self-isolating in this way will help protect your family, friends, the wider community and the NHS.
Translation viewed by 1 parent
21/09/2020
Morning everyone,
After a morning on the gate I would like to say a big thank you to those parent who have been supportive and understanding with the recent changes brought in by the Local Authority to try and keep us all safe during the local lockdown.

Unfortunately, a small minority of parents were very challenging and aggressive towards staff which is not something we welcome at our school. The last thing I want to do is ask parents to not enter the site due to their behaviour.

To ensure we are all safe and school remains open please follow the guidelines set by the government and LA:
1. Wear a mask! - If you are exempt and approached by staff please make them aware politely.
2. Only 1 parent/carer to drop off and pick up – If you would like you KS2 (Year 3 – Year 6) child to walk around to their class from the gate in the morning (only) we will support you with this.
3. Follow social distancing guidelines at all times!

Kind Regards
Mrs Holcroft
20/09/2020
Dear
Parents
I
have
tried
to
get
some
definitive
advice
regarding
childminders
picking
up
different
children
from
school
but
unfortunately
the
guidance
is
not
clear.
Childminders
are
able
to
keep
working
but
there
is
no
mention
of
the
risks
of
picking
different
children
up
from
school
and
mixing
bubbles
during
a
local
lockdown.
I
am
keen
to
support
our
families
and
local
childminders
so
as
a
compromise
could
you
please
ask
your
childminder
to
let
us
have
a
copy
of
their
risk
assessment
and
inform
us
if
they
pick
children
up
from
other
schools.
If
you
could
get
this
information
to
us
by
Tuesday
childminders
will
be
welcome
to
continue
to
pick
children
up.
This
will
help
us
if
we
need
to
contact
Public
Health
Track
&
Trace.
In
addition,
parents
have
also
asked
about
grandparents
and
family
members
picking
children
up
during
the
local
lockdown.
Even
though
the
advice
is
not
to
mix
households
we
will
not
be
stopping
anyone
at
the
gate
and
turning
them
away.
It
is
up
to
you
as
a
responsible
parent
to
make
arrangements
that
are
appropriate
for
your
family.
Kind
Regards
Mrs
Holcroft
18/09/2020
Hello all
A number of parents have asked about childminders picking up and dropping children off at school. Although childminders are still allowed to work I really don't know how the local lockdown rules affect them coming to school and mixing our bubbles with different families. I am really sorry for the confusion but I will try and find some answers over the weekend. Until it is clearer please carry on as you would normally.
Thank you for your understanding
Mrs Holcroft x
18/09/2020
Dear Parents
As you may be aware due to the sharp rise in Coronavirus from Tuesday, 22nd September new regulations will be brought in from the Government, that affects the whole of St Helens and surrounding area. Our school will remain open until further notice!

The following is included in the ban:
- People should not socialise with others from outside their household or support bubble inside a home or private garden. HOW THIS MIGHT AFFECT YOU… Those parents/childminders picking more than their own children from school should not.
- Hospitality for food and drink will be by table service only.
- Late night restrictions for hospitality will be introduced, with leisure and entertainment venues including restaurants, pubs, and cinemas required to close between 10pm and 5am.

St Helens residents are also urged to follow additional guidance to help limit the growth of the virus:
- People should not mix with others from outside their household in a public venue.
- Only use public transport for essential purposes such as travelling to school or work.
- Only go on holiday with your own household or support bubble.
- Residents are advised against attending amateur or semi-professional sporting events as spectators.

These measures are on top of those already introduced by the St Helens Outbreak Management Board on Wednesday which are:
1. Parents must wear face coverings when they arrive at the school gates to pick up or drop off their children and not gather in groups at the school gates.
2. Temporarily suspend care home visits.
3. Continue staggered drop off/pick up times for schools - We will continue to monitor our arrangements and adjust if needed!

The rate of infection has been increasing at an alarming rate in recent weeks and I'm sure we do not want to find ourselves in a situation like we had in March where our school was forced to close.

Please help us to be safe and follow the rules, Thank you
Mrs Holcroft & the GV Team x
18/09/2020
Please find below a letter from the Local Authory regarding face masks.
11/09/2020
Dear Parents
I am aware that the news, in the local press, of class closures across St Helens schools is concerning for all parents especially with the news that Haydock and Newton are experiencing high positive Covid results. At Wargrave, we have had a staff member test positive and have had to close our year 2 classes and move to remote learning for the children for a short time.

I thought it would be best to reassure you about the precautions I am taking as Executive Head whilst running the two schools in this Covid climate. I am myself a sever asthmatic and have changed my routines to help protect not only the staff and children in school but also myself.

Firstly, I am not going between the two schools within a day. My timetable is as follows: Monday & Tuesday I am at Grange Valley, Wednesday & Thursday I am at Wargrave and on a Friday I work flexibly, usually from home but if any 1 school needed me that day I would go there.

I am exercising social distancing were possible both within and out of school and obviously following our clean hands regime.

If I hold a meeting with anyone externally masks and visors are used. All staff meetings are now going to be carried out virtually via Microsoft Teams.

Movement around school has been restricted and if I need to speak with staff, I will ask them to chat either outside the bubbles or away from the children (socially distant). I also talk with children at a safe distance.

I am keen not to lose the interactions within school and do not want to turn the school environment into a sterile place however, I also want to try and keep everyone a safe as I can with what I can control. If you have any concerns or questions, please do not hesitate to get in touch.

Thank you again for your continued support!
Mrs Holcroft x
10/09/2020
Dear Parents,

Please find attached a letter from the Local Authority regarding the sudden increase in the number of Covid-19 infections in St Helens generally but with a concentration around the Newton-le-Willows/Haydock area.

Mrs Holcroft x
04/09/2020
Dear all
Thank you so much for all your support this week it has been much appreciated!
I have investigated the reports of road closures in the press and on social media that seem to be affecting Heyes Avenue from the 7th. It is part of a new initiative called 'school streets'.
The road notifications had to be advertised by the LA but will NOT be enforced just yet. If we struggle with social distancing during busy times we will have the option of closing the road in the future. If this happens I will give you notice.
I do however, want to ask all parents NOT to drive down Heyes Avenue during the busy drop off times - morning, mid day and home time!

Thank you, Have a great weekend
Mrs Holcroft and the Grange Valley Team x
02/09/2020
Thank you so much for your patience and support today it was so lovely to see you all! We had a wonderful day with the children and can't wait for tomorrow! ❤️
01/09/2020
Dear Parents
I have had a number of questions about lunch boxes and after listening to parents views and much consideration, children will be allowed to bring in small lunch boxes as long as they are taken home and washed each night. Please speak to your child about not forgetting them as this must be there responsibility. Any items left in school will be disposed of in line with our risk assessment.
Really looking forward to seeing you all tomorrow!!!
Mrs Holcroft x
27/08/2020
Breakfast and Afterschool club will be running from the school hall from Monday 7th September. Parents can drop children off as normal (please observe social distancing). However, parents MUST book a week in advance by emailing the office - grangevalley@sthelens.org.uk
No daily short notice booking will be accepted, sorry.
25/08/2020
Please find the LA risk assessment for September attached,
17/07/2020
Hello all,
Well what a term that was! I just want to say a huge thank you for all your support and lovely messages that have been received. It has been a strange time for us all! I will be available over the summer (apart from 1 week when I take Chalky on a walking holiday) so if you need me either send a private message or call my mobile.
I will be updating you on developments over the summer break via dojo so please 'stay tuned'. The LA are providing some summer activities and further guidance an attendance so as soon as I get it I'll post it.
Really looking forward to getting back to some kind of normality in September! Take care and give all your lovely children a hug from me and the team at Grange Valley!
Lots of Love
Mrs Holcroft x
15/07/2020
Last survey, I promise! Please could you give me a little feed back on our responce to Covid.

As you are aware dealing with the Covid pandemic has been very difficult for everyone. It is something we have never dealt with before and could never really plan for. We are all hoping it is a 'one off' and that we will never have to close the school down again in the same way.

It has been incredibly hard responding to all the changes at short notice and planning for some kind of safe provision both now and in September.

To help me understand how we have dealt with our Covid response as a school could you please complete the questionnaire.

https://forms.office.com/Pages/ResponsePage.aspx?id=Xv7cpkOod06grJfnFIDOU384RdHAsntJh-zYGYSveNBUN0hXRVM1Rk04NDU5U1Q4OFNGS1dUSVU3Ri4u

Thank you x
15/07/2020
14/07/2020
Hello all,
I am delighted that we will be open for all in September! I have attached my 1st risk assessment and guide for September. As you can appreciate things can change (out of my control) but if they do I will be keeping you updated throughout the summer break via dojo.

Please read the document and let me know if you have any worries. All children are expected to be back but will be in a class bubble and some of things we usually do will not be allowed, for the first few weeks, for example no whole school assemblies or eating in the hall.

School parental guidance:
1. Full uniform is expected from September 2020
2. On PE days children are to come to school in the appropriate school indoor & outdoor kit, children will stay in kit all day.
3. NO bags in school – each child will get a zip wallet for homework book (VLE to continue) & reading book
4. Water bottles must be taken home each day
5. Packed lunches must in a disposable bag
6. Packed Lunches for free school meals will be provided – children will eat in classrooms on a rota basis
7. The one-way system will still be in place – parents will not be able to 'hang around on the school site' or talk to teachers on the door
8. Drop off times and pick up will be in time slots depending on surname of your eldest child – please stick to times (within the document)
9. Breakfast club and Afterschool clubs will available but must be booked and paid for a week in advance – no day to day booking will be taken. The hall will be used and zoned for all year groups.

Thank you for all your support during this difficult time, have a great summer break and stay safe! Can't wait to see you all in September!
Love Mrs Holcroft x

07/07/2020
05/07/2020
Happy Sunday Everyone,

We are really looking forward to seeing more children tomorrow! For new children & families please follow these guidelines to keep us all safe and happy:

1. Please walk your children to school and keep them close to you. If you drive park a little further away and walk as far as you can.

2. Please use the main pedestrian gate on the right, a member of staff will be there to help.

3. Follow our 1 way system, all the way around the school and drop your child off at the place you are told. Leave the premises via the opposite gate .

4. You may have to queue outside the school gates - please wear appropriate clothes for the weather, shoes for the walk around school and please be patient & kind.

5. Staff will not be able to chat - even though they have missed you and would love to talk we must keep the flow of people going so the queue doesn't build up outside the gate.

6. Please do exactly the same when picking children up.

7. Please come for the correct time:
Keyworkers - 9am till 3pm
Transition Groups (YR to Y5) - 10am till 2pm
Year 6 - 9:30am till 2:30pm

Thank you for your help and co-operation!
Love
Mrs Holcroft
23/06/2020
Hello All,
Please find below a letter confirming transition plans for children in our current Reception to Year 5 - Teachers will send private messages to you, if you responded to our questionnaire, to confirm the 2 dates and what you will need to bring.
Take care xx
23/06/2020
Dear
Year
6
parents
please
find
attached
a
letter
regarding
the
last
day
in
school
for
Year
6
children.
22/06/2020
Happy Monday,
Please find attached a letter regarding staffing next year. I will update you on out transition plans in the next 2 days.
Take care xxx
18/06/2020
17/06/2020
Hello all,
I've been asked about Nursery transition and Y6 transition to high school.

Nursery children will transition in September, we have a number of children coming from other settings and want the experience to be as 'normal' as possible. We are working on a video for you to share with your child and a letter will go to all Nursery parents to explain more.

For Y6 transitioning to high school the Government have said there will be no physical transition before summer. I know the high schools have been in touch with parents and have put packs together to support children.

It is a difficult time to try and plan anything but please bare with us.

Thank you xxx
17/06/2020
Hello all,

We are looking at possible plans to support the children with transition before their big September move to a new class (and teacher in some cases). We would like to know if you would be willing to send your child in for 2 days so that they can say goodbye to their current teacher and start building relationships with their new teacher.

Please follow the link below to complete the form and indicate YES or NO with your child's name and class if you would send your child back into school for these 2 days if this plan goes ahead.

If you have more than 1 child please complete a form per child in the correct year group. Please note unfortunately, we can not guarantee siblings or friends will be in on the same days.

DEADLINE: FRIDAY 19th June at 12 o'clock

Your responses will guide our planning and numbers can not be altered after the deadline. If this plan goes ahead more details will follow.

Thank you for your continued support

https://forms.office.com/Pages/ResponsePage.aspx?id=Xv7cpkOod06grJfnFIDOU384RdHAsntJh-zYGYSveNBUNk83Q1YyTEhHSlhOMlI3TVEwU1dQQUFDNC4u
15/06/2020
EXCITING NEWS!
We would like each class to adopt an animal to support Chester Zoo. Please go to the Topic Learning Zone and use your year group survey to vote for your favourite animal and the most popular will be adopted.

We will share this with you at home and in school over the next 12 months!!

Vote to adopt your favourite animal and help fund Chester Zoo's conservation work in the UK and around the world.

Whether you warm to the cheeky chimps, rare reptiles or ginormous giraffes, adopting an animal at Chester Zoo is really rewarding.

Our name will be displayed on a 'Thank You' plaque near the habitat of your adopted animal To look at the animals and find out more information go to Chester Zoos website.

https://www.chesterzoo.org/
12/06/2020
NEW BOOKS & LEARNING PLATFORM live from Monday 15th!
The staff are busy working away preparing the new Learning platform and home learning books, to be delivered today. They can't wait to see your smiley faces (from a distance)! Should you not be in, they will try to post it through the letter box. Attached is a guide on how to log in.
Sorry I should have explained that log in details will be in the child's book that will be delivered today. The site will be ready for Monday xx
12/06/2020
Dear parents please find opposite a letter regarding our plans. I will post the risk assessment separately.
Take care everyone, we miss you!
10/06/2020
Dear Year 6 Parents
This afternoon you will hopefully receive a phone call from the office to to confirm who would be happy to send their child back to school next week. This is to help me plan the next steps for school. Please feel free to message me privately if you miss the call. I will then work on the plan and let parents know what is happening on Friday.
Take care
Mrs Holcroft x
09/06/2020
Hello all,
In light of today's announcements I am once again looking at our plans and will update parents as soon as I possibly can.
Please remember we are at the end of a phone or Dojo message if you need us. We think about you all constantly!
Teachers have been working hard on our new learning platform, linked to the website, for children and this will be launched next week.
So the excitement for learning is refreshed and the children can continue to work at home we will be delivering a new workbook for them to use along with a letter and log on instructions. Deliveries will be either tomorrow or Friday and books will be left on your doorsteps... look out for staff it will be nice to see your faces from a distance!
Please don't worry if your child can't get on to a computer or device at all, we can either drop off paper copies or have them available for you at school, if you just let us know you need them.
Take care
Mrs Holcroft xx
06/06/2020
Dear Parents,

It is with a heavy heart that I am messaging you on a Saturday with a change of plan with decisions that have not been taken lightly.

As you may be aware from today's news the local R-rate has risen to above 1. I have spent all morning reviewing the risk assessments and with the support of the Governing Body we have decided to delay our plans to accept Reception children back into school on Monday.

School will remain open for Key workers and vulnerable children, these groups have doubled this week and we want to support parents returning to work. We will only let more year groups join us when we are 100% happy it is safe.

This has been one of the most difficult decisions I have ever had to make as a Headteacher but the safety of all our families, children & staff has got to come first!

We will continue to support you in anyway that we can please keep in touch via Dojo

Take care and stay safe!
Mrs Holcroft
05/06/2020
Reception Parents ONLY,

Thank you for letting us know if your child will be returning to school on Monday.

Please remember:
1. If you haven't told us you want your child to have a place you can NOT just turn up.

2. Please be aware that coming to school and going home will be slightly different. We will be observing social distancing and dropping your children off at school and picking them up might take slightly longer and you will have to queue. This is to ensure we can get children into school and keep everyone as safe as possible.

3. If it is raining please dress appropriately, if the sun is out please apply long acting sun-cream.

4. Children must not bring anything in from home such as toys.

5. We will provided a universal packed lunch for all Reception children.

6. Children must wash daily and wear clean clothes! To help with this we have relaxed the uniform and children can wear own clothes when uniform is being washed.

7. Children will be in 'bubble' groups and may not be with their usual staff or friends.
To help them prepare for all of this I have attached a link to a wonderful video story, from YouTube called 'Coming back to school in a bubble'. You could share this with them over the weekend.

Thanks in advance for your continued support.
Mrs Holcroft x

https://youtu.be/XUXDX0WFyno
01/06/2020
To all our home learners, we have not forgot you! Learning will continue from tomorrow and we will be in touch with some exciting new ideas for you!!
*If your child is on benefit related free school meals and not in school the vouchers will keep coming until the summer break.
Take care, hope to see you all very soon!!!!
Love Mrs Holcroft xx
01/06/2020
Good evening all,
School has now been organised ready for some of our children to return tomorrow. Tomorrow we are open to Key worker children and vulnerable children all of whom have been told they have a place.
Please remember:
Children should be in school all week, so not to break bubble groups we will not let new children in during a week.

Children not on Free school meals need a packed lunch in a disposable bag and a water bottle.

Children need to wear clean clothes every day so we are relaxing the need for uniform - you can mix the days if you like!

Please put long acting sun cream on all children as we are not allowed to apply it and we will be using outdoors as much as possible.

Please observe social distancing at all times, You may need to queue up with 2m between you all when waiting to drop off or pick up.

Please ensure you use our 1 way system and stay 2m away from classroom doors.
I know this is a lot to take in so all risk assessments, policies and letters are below for you to read at your leisure.
Staff will greet you and guide you in the morning!
See you soon
Mrs Holcroft xxx
22/05/2020
Dear Parents
Due to the increased demand for key worker school places we need to ask that any new key workers wanting a place at school over the next few weeks to fill the attached form.
The form needs to be completed and returned to the school office email - grangevalley@sthelens.org.uk along with personalised and dated evidence of employment.
We will review the evidence in line with the government advice and list which will only be published on Sunday the 31st May.
We will then let parents know if we can accommodate their request on Monday 1st June. Depending on numbers children will hopefully start on Tuesday the 2nd June. If we have extremely high numbers we may have to stagger this and ask some children to only start on the 8th of June.
So we can be fair to all parents and accommodate as many requests as possible, as well as opening school to other year groups we ask that if there are 2 parents in a family both must be key workers to get a place.
Thank you
Mrs Holcroft x
22/05/2020
Please find below a letter regarding our re-opening plans.
21/05/2020
Dear Parents
We have been informed that the Free School Meal (FSM) vouchers will not be paid from the DfE as from next week (Whit half term).
We will be re-engaging with the Local Authority to help provide a packed lunch for all FSM children from Tuesday 2nd June. More details on how to book and pick up a meal will follow.
If any families need help please get in touch and we will do our best to support you!
Stay safe
Mrs Holcroft x
21/05/2020 Statement from LA
Good morning all,
You may have seen in the St Helens Star yesterday the Local Authority response to schools opening on the 1st June. I have attached the official one, sent to me for you to read.
Before the end of this week, I will send you my plans for Grange Valley and new forms for possible key worker places.
Please be aware that a new key worker list will be given to schools on 31st May so we will only be able to tell parents if they have a place on the 1st June.
Regards
Mrs Holcroft x
15/05/2020
Good evening all,
I just wanted to end the week with a HUGE thank you for all the support you have shown school, over the last 8 weeks. We appreciate all your messages and really can't wait for us to get back together. Please give your children an extra hug from all the staff tonight!!
Next week will be our final week before the Whit half term and we have decided that school will close for the week to ensure staff can have a break. I will update you all on what is happening when we are back in due course.
Lots of Love
Mrs Holcroft x
15/05/2020 Letter from the LA re-opening
Hello All,
Please find attached a letter from the Local Authority regarding the Governments announcement on Sunday to reopen schools wider from the 1st of June. I have already spoken to all parents affected and the letter doesn't change plans but supports our cautious decision making.
As soon as any plans are ready and agreed I will let you all know what will happen next.
Take care
Mrs Holcroft x
14/05/2020 – To all N, YR, Y1 & Y6 Parents
Good evening all Nursery, Reception, Year 1 & Year 6 parents
Thank you so much for the responses I really do appreciate your honesty and support. I have been over whelmed by the lovely comments and will be passing them on to staff. As you know I asked parents just for an indication so I could gauge the feeling and 'need' out there. The response was interesting with the majority of parents very unsure and not willing to let children return just yet. A few parents have asked for plans which I am still working on in conjunction with the Local Authority (LA) and teaching unions, however it is looking like we will not be able to cater for all year groups at once as we will not have the space and staff. I am keen to keep parents updated and want to be as honest as I can with you all.
SOME of the issues raised by parents and possible solutions are as follows:
ISSUE 1: Social Distancing - If children return we cannot have more than 10-15 in a room (depending on the size of the room). With all Nursery, Reception, Year 1 and Year 6 classes mentioned in the priority list we would need approximately 20+ rooms and at least 40 members of staff.
POSSIBLE SOLUTION: Children will be encouraged to socially distance and I can't guarantee they will be with friends, this will be so hard for all! Children will be grouped into 'bubble' groups and some may attend on a part time basis with staggered start times for all groups and a shorter school day introduced. I am working with the LA and other local schools to determine which year group could possibly access provision first. Please be aware NOT all children will return on 1st June!
ISSUE 2: Risk to children and staff of getting COVID 19 – this is a difficult one and one which science should guide us with.
POSSIBLE SOLUTION: Staff will not be able to work with more than 1 group of children, to lessen the risk of the disease spreading. Children may not be with their usual teachers. Small 'bubble' groups will be created and if staff are absent provision will have to be stopped with short notice. Anyone within the 'bubble' group displaying symptoms the whole group will be asked to isolate for 2 weeks.
We are still waiting for guidance on PPE for both staff, parents and children.
ISSUE 3: Provision in school and home learning
POSSIBLE SOLUTION: We are still waiting for help and guidance on how we would juggle home learning and providing school for groups of children. Regarding the school provision, equipment and building all rooms and equipment will need deep cleaning every day and can't be shared with more than 1 child. We will not be able to open full time so that deep cleaning can happen. We have also not received guidance on whether we are to provide an education or just 'childcare' when children are in school.
Obviously, this is just to keep you updated and is by no means the full plan or an indication of what it will look like. As soon as all my questions are answered by the DfE, LA and teaching unions I will let parents know what is going to happen. IF we deem it safe (for all) to open wider my plans and risk assessments will reflect the guidance. I will not knowingly put any lives at risk, make decisions to upset or try and confuse! Can I please ask that all parents continue to be patient with me and support school at this difficult time, you have all been amazing so far, Thank you!
Take care and stay safe!
Mrs Holcroft xx
12/05/2020 - To all N, YR, Y1 & Y6 Parents
Dear Parents
As you are aware the government have proposed that schools will provide some provision for certain year groups as from 1st June. All the detail on how this will work safely are still unknown. At the very least we will need to change classrooms around and have children in small groups. We may also need to stagger the times of the day for the different year groups and close early for deep cleaning, every day.
With all this in mind, I need to start planning and working out if it is safe and viable for us to do. As your child/children are in one of the proposed year groups I would be very appreciative if you could let me know if you intend on sending your child back to school on the 1st of June.
Please reply to me as soon as possible via 'Dojo' with either:
Yes, I am willing to send my child in on the 1st June
Or
No, I will not be sending my child back to school on the 1st of June
Please also feel free to tell me how you feel about the return and what concerns you so I can pass this on to the DfE or LA when needed.
Thank you & take care
Mrs Holcroft x
Sorry I should have said the DfE have stressed this only relates to Nursery, Reception, Year 1 and Year 6 – siblings/children in other year groups will not be returning on this date.
11/05/2020
Dear Parents/Carers,
Following the government announcement yesterday, I want to re-assure everyone. Like you, we have only just seen the announcement and that at this stage we cannot answer any questions.
This is part of the government's conditional plan which it says will remain under regular review. We are waiting to receive more information from government and the teaching unions about what this may mean for a safe phased return for certain cohorts to our school. Let's be very clear, all of us want to get more pupils back into school as soon as it is safe to do so. Our staff have devoted their careers to the care and education of children and do not want to see classrooms empty for a day longer than they need to be. However, the corona virus is a deadly killer with hundreds of people still dying every day, therefore our first priority has to be the safety of everyone in our school community – pupils, staff and their families.

In the short-term, nothing has changed. We will provide further information via the school app & website in the coming days and weeks once we are in a position to do so.

Take care, stay safe.
Mrs Holcroft x
02/05/2020
To all parents accessing emergency childcare at school,
Please remember that Friday 8th is a bank holiday and school will not be open.
Take care x
17/04/2020
Childcare next week: Thank you for getting back to me so quickly! I have now booked children in, please don't forget to bring a packed lunch!
17/04/2020
Dear Parents/carers
I hope you've all had a lovely Easter break and not eaten too many eggs!

So that I can plan ahead a little. Could I please ask parents/carers to re-confirm if they have any requirements for essential child care over the next 2 weeks.

Please don't forget we are only providing essential care for critical workers (who have no other options and can't work from home).

Please either send requirements via private dojo message to myself or phone/text me on my work number 07599512326

Thank you for your continued support!
Mrs Holcroft x
15/04/2020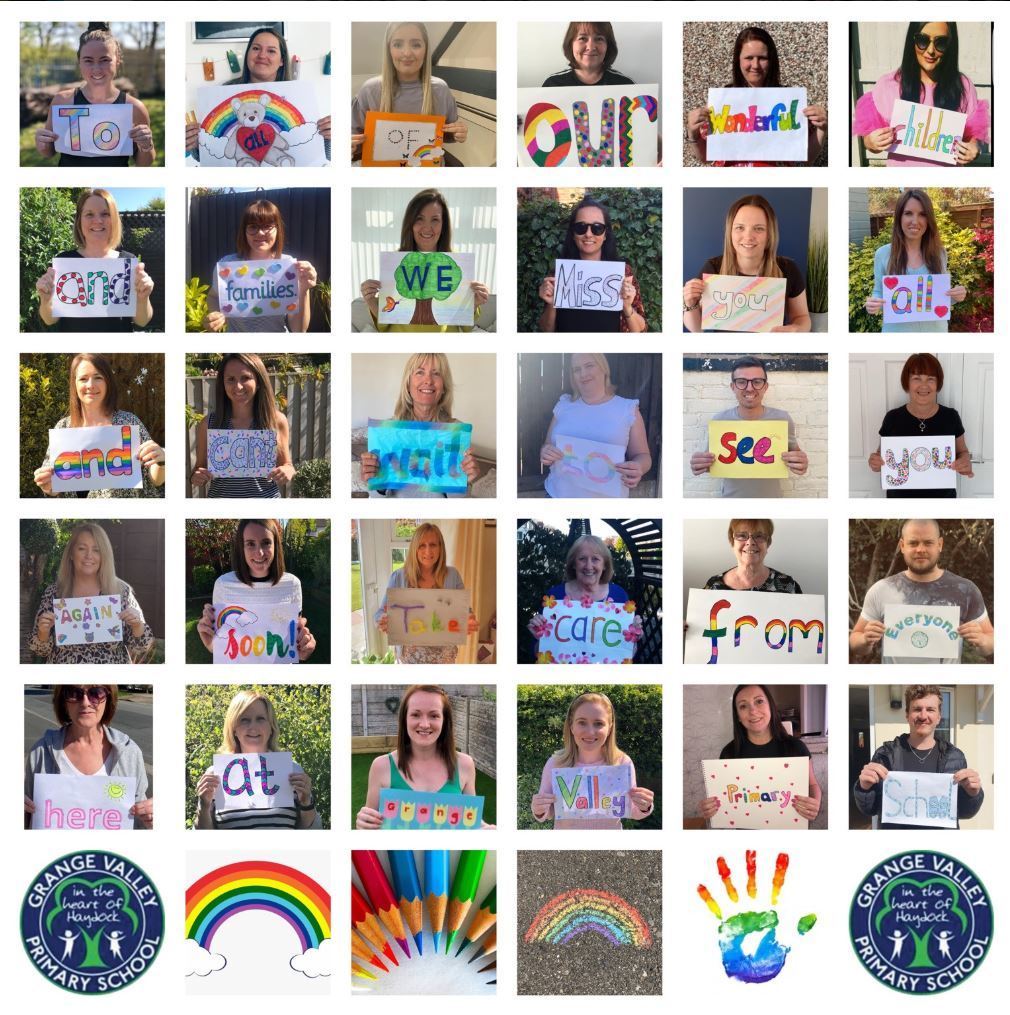 14/04/2020
Apologies everyone I was a little previous with my last message! Our FSM vouchers are still in a queue waiting to be fulfilled. Only when the status changes will the ecodes be generated and emailed out to the parents. They are supposed to reach that status by 8pm tonight, so I wouldn't expect anything to reach you before tomorrow. Really sorry, I did get excited for a brief minute!
14/04/2020
Hello all, We have just been told that vouchers have now been sent, please check emails including junk and spam. Any issues please private message me. Please remember this is only for anyone who has applied for benefits related free school meals. Families who don't have an email yours can be printed and sent when available.
Take care x
14/04/2020
Good Morning all, I hope you all managed to have a lovely Easter weekend!
On a more frustrating note... this morning, we have checked the status of the free school meal vouchers and unfortunately, they have still not been fulfilled by the DfE. This is not in any way schools fault but over the weekend the government (DfE) system 'Edenred' crashed due to demand. We will continue to check and contact them to ensure the vouchers are in place as soon as possible. In the meantime, we will continue to support families with the current arrangements.
I will update you when I have more information, please keep safe! x
06/04/2020
Dear Parents
We have managed to access the 'benefits related free school meal' voucher system and have issued vouchers to families who qualify. The scheme has been extended to include school holidays so you should benefit immediately.
Please get in touch if you have any queries.
Take care
Mrs Holcroft
03/04/2020
Next week we have a very small childcare service for essential critical workers who have all been in touch with me and been told they have a place. If you need to speak to me in an emergency you can contact me either via dojo or on my work mobile number 07566512326.
Stay safe everyone
02/04/2020
Over the next 2 weeks please take time to relax with your children don't worry about school work and timetables. Play games, bake cakes, watch TV, play in the garden and look after yourselves!
Take care
01/04/2020
Dear Parents/carers
So that we can plan ahead (over the Easter break). Could I please ask parents/carers to re-confirm if they have any requirements for essential child care over the next 2 weeks.
We may only be providing care for critical workers when on shift and may also have to use a local hub (Legh Vale Primary) depending on numbers. As soon as I have numbers and plans in place I will let parents know what is happening – this could be tomorrow afternoon.
Please either send requirements via private dojo message to myself, phone me on my work number 07599512326 or email the office grangvalley@sthelens.org.uk by 5pm tonight

Thank you for continued support
31/03/2020
Hello all,
We are still waiting clarification on the school meal vouchers which may be given to families eligible for benefits-related free school meals. Our local authority is still providing packed lunches for eligible children at the moment! Here are some of the facts I know and a link to the government information page:

1. We can only issue if our LA cannot provide the service needed - we are waiting for further advice on this.

2. If issued the vouchers are term time only so the earliest it would start is 20/04/2020.

3. We can issue ecodes so will need your email addresses

4. The voucher is valued at £15 per child, each week and can only be spent on certain essential items

5. Children attending school will not get a voucher as school will provide their meal

Follow this link to find out more:
https://www.gov.uk/government/publications/covid-19-free-school-meals-guidance/covid-19-free-school-meals-guidance-for-schools

It would be a good idea to now check if you are entitled to benefits-related free school meals as you may benefit from this scheme when it is all sorted!! Follow this link to find out more! https://www.gov.uk/apply-free-school-meals

I will let you know when I hear more!
Stay safe everyone
30/03/2020

This morning, the government have announced that children eligible for free school meals will benefit from a national voucher scheme allowing them to continue to access meals whilst they stay at home.

Schools can now provide every eligible child with a weekly shopping voucher worth £15 to spend at supermarkets while schools are closed due to coronavirus.

At the moment I have had no guidance on how to get the vouchers but as soon as I do I will let you know.

Stay safe
Mrs Holcroft xx
25/03/2020 Please read the letter below from the Local Authority. We need to know your needs as soon as possible so that the LA can plan a sustainable model to support children of key workers. More information to follow.
20/03/2020
Covid-19 Coronavirus Emergency Measures
From 6pm today, Friday 20th March 2020, Grange Valley Primary School is CLOSED
From Monday 23rd March we are being asked to open to provide Emergency Childcare for vulnerable pupils and those whose parents or carers are key workers. The Secretary of State is clear: this is an entirely different role for schools and school staff. It is about emergency care, not education. Every child who can be safely cared for at home should be, even if you are classed as a Key Worker.
We have limited places available due to our own school staff shortages. The aim is to keep the numbers of children attending as low as possible in order to reduce the spread of this virus and ensure children/staff are not exposed to unacceptable risk.
All medical advisers are clear that the safest place for children and families to be at present is at home with as little social contact as possible. These childcare places are intended for families who have no other adult at home to look after children and who are immediately required to work in the response to this virus.
Anyone wishing to access this emergency provision MUST complete the Parent/Carer questionnaire form (below). A paper copy can be printed from the school website or collected from the school office. This will allow us to further screen the questionnaires in order to allocate our limited places. (Please refer to Key Workers Priorities & Tiering document).
Children who are not self-isolating and have provisionally registered with us for Monday 23rd March 2020 should attend at 9 am and enter through the breakfast club door. Children do not need to wear school uniform and must bring a packed lunch, unless you have been awarded entitlement to free school meals (this does not include universal free school meals normally for R to Y2 children). The children will need to be collected at .
Please look at the school website for Coronavirus Home Learning information. Thank you for your continued co-operation in these exceptionally challenging times.
Parent and Carer Questionnaire Form.pdf
Whole school letter 20.3.2020.pdf
Dear Parents & carers
As we are all facing the challenges of the Coronavirus, working as community teams and looking out for each other has never been as important as it is at the moment. We are sailing through uncharted waters; facing an unprecedented change to our lives. With work commitments, children, elderly relatives and all other aspects of life at home and work, some of us will struggle. Getting the balance between all of these different worries is a real challenge, and has the potential to impact on everyone, which is when we will need our friends, neighbours and communities support.
From Monday, schools are being asked to open to provide care for vulnerable pupils and those whose parents or carers are key workers. The Secretary of State is clear: this is an entirely different role for schools and school staff. It is primarily about care, not education. I am sure we all agree that enabling children to access services across education, health and social care is of paramount importance. Our role is an important one and integral to a wider community response at this time. Vulnerable pupils and those whose parents or carers are key workers have today been told if they have a place from Monday
He also indicated that he would like schools to continue to provide this care during the Easter holidays. This will clearly pose a range of challenges and the well-being of our staff as well as pupils remains a high priority throughout this.
How we pull together as a community and help each other will be remembered for a long time, and will set the tone for our future culture. We will get through this and when we do we will have had an opportunity to become stronger together. Having change thrust upon us is not easy. Disappointment, frustration, anger and fear are all intensely negative emotions and can change behaviours. Let's stay calm and avoid taking offence in this difficult time as we work together to overcome the significant challenges coming our way.
Let's try and remain positive, especially around the children who will all be experiencing the same emotions. This situation can be a catalyst for creativity & kindness and we can find opportunities in this adversity to show our true values. Things may never be quite the same again, but I'm sure when we do return to normal we can take some positives out of this experience.
Finally, I would like to express my thanks to everyone in our school community. Firstly, I would like to thank all of the parents and carers for their understanding and patience during this incredibly difficult and stressful time. Your offers of help and support have really reflected the kindness and support that genuinely makes both Grange Valley and Wargrave such special places to work. Secondly, I would like to thank the wonderful staff that have continued to work under incredibly difficult circumstances. Their dedication to your children is something that I will never forget.
Stay well, look out for each other in these exceptionally challenging times and keep smiling.
Much love,
Dianne Holcroft
19/03/2020
Dear Parents, As you can appreciate everything is a 'little up in the air' at the moment, following the announcement last night that school will be closing from Friday. As soon as I have more information I will update you all. Thank you for your continued support!
Mrs Holcroft x
18/03/2020 Message Food Banks
We're still supporting people with emergency food but we are running a reduced service due to measures put in place to slow the spread of #covid19.
Emergency help will continue to be available and below at the foodbank hubs listed below.
Tuesdays and Fridays - 11am - 2.30pm St Helens CLC in Atherton Street, WA10 2DT
Wednesdays 11.30am - 1.30pm St Johns the Baptist Church, St John Street, Earlestown WA12 9NW
HOLY TRINITY, FINGERPOST AND HALL STREET BAPTIST CHURCH ARE NOW CLOSED FOR THE FORSEEABLE FUTURE
On entering the building people will be asked to use the hand sanitizer.
There will be no wraparound service so that means no drinks or food will be available or signposting to minimize contact and people will be encouraged to leave the premises as soon as they have received their food hamper.
Please do not send anyone to the foodbank without a voucher - our policy still remains the same.
If you are worried about asthma and COVID 19 please follow the link below to find out the latest advice.
Learning at Home
In preparation for any school closure we have put together a page of e-learning activities and websites that you may like to visit during you time at home with your child(ren). Staff have also put packs together to send home if we close. To find the page click on the link below.
17/03/2020 - Letter sent to all Nursery parents
Dear Nursery Parents/Carers
Following on from today's Senior Leadership Team meeting, to risk assess Health and Safety in school, we find it necessary to initially close our Nursery due to low staffing.
Remaining staff will be re-deployed in to other year groups to ensure we can continue to keep school open for as long as possible.
This will take immediate effect from tomorrow, Wednesday 18th March 2020.
We are very sorry for any inconvenience this may cause.
Regards
Mrs Holcroft
17/03/2020 Following new government guidelines we are being very strict in school and sending anyone home who we have concerns over. This is to ensure the safety of children and staff. We are having daily meetings to plan ahead and consider government guidelines. Today's meeting is at 10 am, and I will up date parents accordingly.
13/03/2020 From Monday we will implement our 'stage 3 plan' to mitigate and delay any spread of the virus. I have attached my action plan below for you to read. The safety of our children and families is paramount and we will do all we can (within the guidance) to keep the school open safely! From next week I will be cancelling none essential visitors to the school, cancelling events, trips and whole school gatherings. School is cleaned daily and children will again be encouraged to wash their hands regularly.
Today, 12/03/2020 the government moved to the "delay" phase of its plan to tackle coronavirus. They have advised that anyone with a "new, continuous" cough or high temperature is now advised to self-isolate for seven days. If you have new symptoms and are self isolating please let school know as soon as possible. School is NOT closed yet!
COVID-19: stay at home guidance
Stay at home guidance for people with confirmed or possible coronavirus (COVID-19) infection.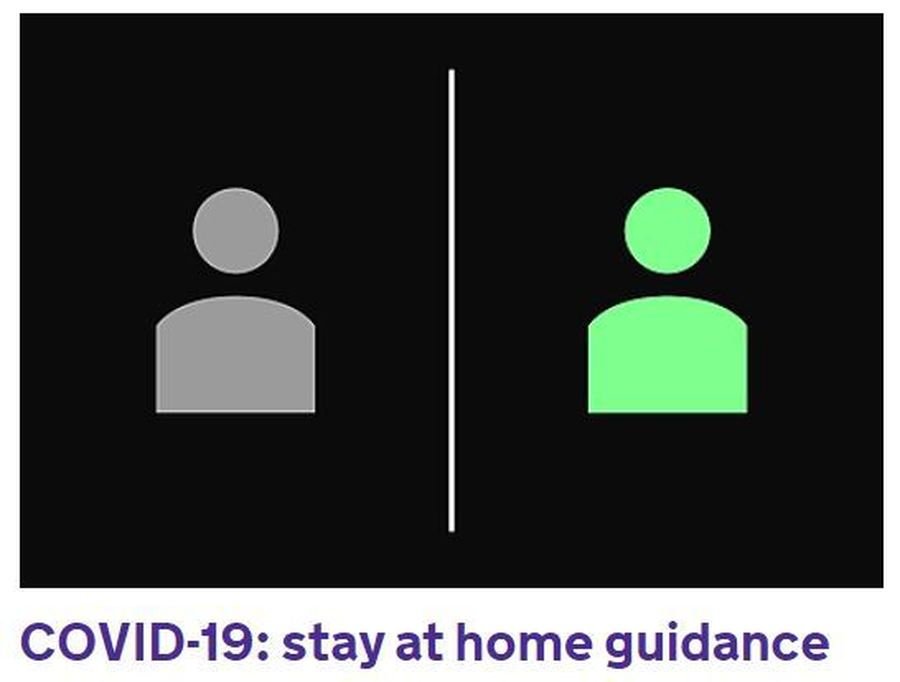 Coronavirus COVID–19
We receive regular information direct from Public Health England. Currently, are no changes to the threat levels in school and we are operating as normal. Children are being asked to wash hands regularly as this is the most effective way of preventing spread.
We are currently planning to run all clubs, lessons, booster classes and trips as normal next week, based upon our latest advice. However, the local advice that we receive is being updated constantly as the national situation changes.
We now have a page on our website, in view of this, to reflect our school's position. Please consult this, to be sure of our latest position.
A governors meeting will be held over the next 2 weeks, to ensure that we are as prepared as possible to deal with an escalation in cases locally.
Please let us know if you have been in contact with anyone from affect countries or have had NHS advice to self-isolate.
Please don't panic I will update you if the situation changes!
For further information please go to https://www.nhs.uk/conditions/coronavirus-covid-19/
Thank you for your help.
Mrs Holcroft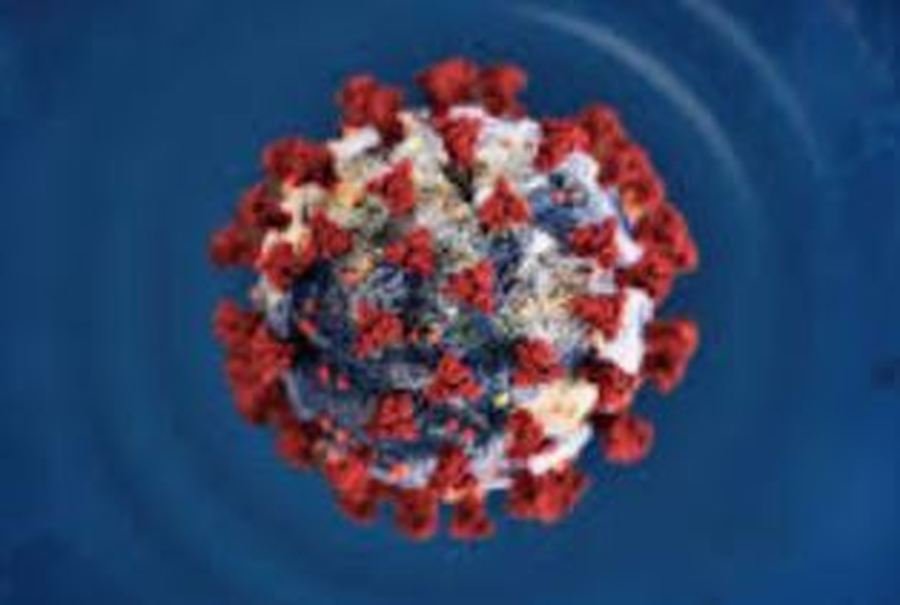 Today, I have received the following letter from Public Health England regarding Coronavirus. Please read and let us know if you have any concerns! Thank you Mrs Holcroft
Dear Headteacher,
Re: COVID–19 Advice for schools and educational settings
You may be aware that advice for travellers from affected areas has recently changed and it has come to our attention that this may affect children and staff returning from school trips. Please be aware that this is a fast-evolving situation and we will continue to share any new advice at the earliest opportunity.
As of today (25th February) advice for returning travellers is as follows;
1) If you have returned from the following areas since February 19, call NHS111 to inform them of your recent travel, stay indoors and avoid contact with other people even if you do not have symptoms:
Iran
Specific lock-down areas in Northern Italy* as designated by the Government of Italy:
In the Lombardy Region: Bertonico; Casalpusterlengo; Castelgerundo; Castiglione D'Adda; Codogno; Fombio; Maleo; San Fiorano; Somaglia; and Terranova dei Passerini
In the Veneto Region: Vo
A map has been published to help detail the relevant areas.
Daegu or Cheongdo (Republic of Korea)
Hubei province, China (returned in the past 14 days)
2) If you have returned from the following areas since February 19th:
Northern Italy (see map)
Vietnam
Cambodia
Laos
Myanmar
Or If you have returned to the UK from any of the following areas in the last 14 days:.
Other parts of China outside Hubei province
Thailand
Japan
Republic of Korea
Hong Kong
Taiwan
Singapore
Malaysia
Macau
You should stay indoors at home and avoid contact with other people immediately and call NHS111 only if you develop symptoms.
Further guidance for educational settings has been published at the following links and will be updated as soon as possible with the above advice and any further changes: https://www.gov.uk/government/publications/guidance-to-educational-settings-about-covid-19
Information for the public: https://www.gov.uk/guidance/wuhan-novel-coronavirus-information-for-the-public
Occasionally, one or more of your staff or pupils may be asked to self-isolate because they are a contact of a confirmed case or have been to the specified towns and regions in Italy or other specified countries. The student or staff member will be given specific advice from NHS111. In this instance there is nothing further for the school to do. There is no need for schools to close.
Headteachers should speak to the Public Health England North West Health Protection Team if they have any specific concerns with regard to self-isolated pupils or staff and / or their school contacts and the rest of pupils and staff [office hours: 0344 225 0562 (Option 1); Out of hours: 0151 434 4819; or e-mail: ICC.Northwest@phe.gov.uk].
Yours sincerely
Public Health England